Matouk Trunk Show at Bedside Manor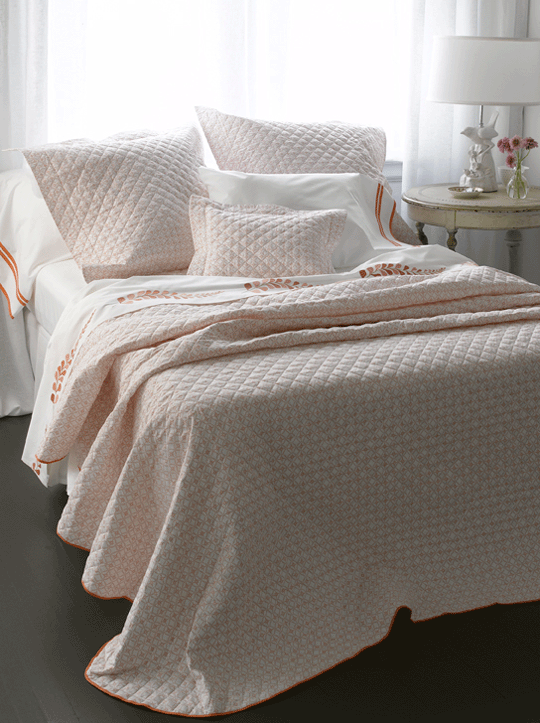 I'm guessing that, for most of us, making our beds even cozier and therefore even harder to leave could be seriously dangerous. But, since you're probably really never going to not want 5 more minutes of sweet sleep in the morning, hitting up the Matouk Trunk Show at Bedside Manor and adding new, silky threads to your bed is probably still a good idea.
Now through April 21, you can enjoy 15 percent off of all John Matouk bedding, bath, and table linens. Rough translation: this300-thread count, Stella Quilted Coverlet in Blush could be the reason I miss any and all meetings on Monday morning (but I'm going to risk it).
6401 Morrison Boulevard, Ste 19; 704-442-4006