May 2011 NASCAR Events at NASCAR Hall of Fame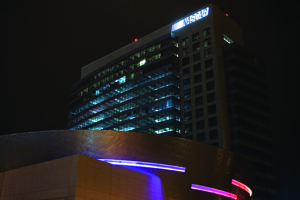 NASCAR races and fan events dominate the Charlotte area during May. To help you keep track of all the action, we've compiled a comprehensive schedule of events. The events listed below are taking place at the NASCAR Hall of Fame (400 E. Martin Luther King Blvd., 704-654-4400, nascarhall.com), and entry to many of the events are included in the price of admission to the hall: adults, $19.95; seniors ages sixty and older, military, $17.95; children ages five to twelve, $12.95. To see a list of NASCAR events being held at other venues around the city, as well as interviews, profiles, and photos we're featuring, go to www.charlottemagazine.com/nascar2011.
Monday, May 9, and Monday, May 16
SPEED TV's NASCAR Performance
NASCAR Performance, a weekly thirty-minute television show for fans who enjoy knowing what goes into producing a high-performing race team, is taped on select Mondays in the Great Hall throughout the season. The show features SPEED analyst Larry McReynolds alongside NASCAR crew chiefs Chad Knaus and Robert "Bootie" Barker. 3 p.m.
Wednesday, May 18
NASCAR Rev'd Up
This annual, free festival helps celebrate the kickoff of NASCAR All-Star Week. The evening features a concert with performances by multiplatinum country artist Gary Allan and singer-songwriter Josh Kelley. In addition, there will be vendor displays, interactive activities, and show cars. 4-10 p.m. Kelley performs at 7:15 p.m.; Allan at 8:45 p.m. NASCAR Hall of Fame Plaza (outside). nascar.com/revdup.
Sunday, May 22
Inductee Fan Day
Come listen to 2011 Hall of Fame Inductees Bobby Allison, Ned Jarrett, Bud Moore, and David Pearson share memorable stories about their careers. NASCAR Hall of Fame members will also be invited to an inductee autograph session.
Monday, May 23
NASCAR Hall of Fame Induction Ceremony
Bobby Allison, Bud Moore, Ned Jarrett, David Pearson, and Lee Petty are formally inducted into the 2011 class during the hall's signature event. Many of NASCAR's current stars will also be in attendance. 7 p.m. $55 to $75.
Tuesday, May 24
Hall of Honor Exhibit Opening Day
The new 2011 inductee exhibits debut in the Hall of Honor.
The Dale Tour (May 24 and 25)
This is a special, two-day version of the NASCAR Hall of Fame's popular Ultimate Fan Experience tour, giving you a chance to reflect on the career of one of the sport's greatest drivers, the late Dale Earnhardt. Guests on the tour will visit the hall plus several local Earnhardt-specific attractions such as Dale Earnhardt Inc., Earnhardt Ganassi Racing, a driving tour through Earnhardt's hometown of Kannapolis, and more. Lunch is included both days. $189.
Friday, May 27
Author Book Signing
Meet Deb Williams, author of The Evolution of NASCAR: A Historical Collection, in which she traces the history of stock car racing's premier circuit from the early races on the beach to the dusty bowls of the Southeast to the sprawling superspeedways of today. 11 a.m.-2 p.m.