May Buzz—Bonus Q&A: Professor and Author Eric Heberlig
The UNCC scholar opines on how Charlotte is responding to its role as host of the Democratic National Convention, and the nature of election campaigns in 2012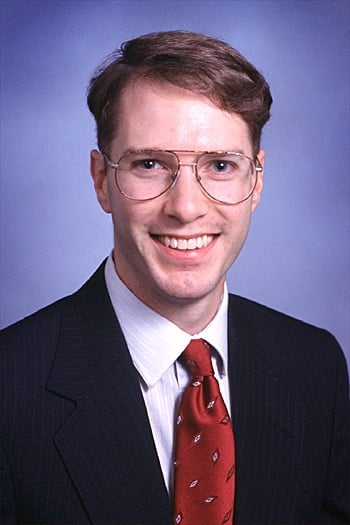 Here's the second of the three bonus Q&As I'm sharing from interviews I conducted for an article in the May issue of Charlotte magazine. (Click here to read the first one, my interview with Mayor Anthony Foxx).
Eric Heberlig is associate professor of political science at UNC Charlotte. He's also co-chair of the 49er Democracy Experience, which is the university's initiative to develop educational programming to enhance the public understanding of and participation in the democratic process, highlighted by Charlotte hosting the Democratic National Convention. He's co-author of several books, including Congressional Parties, Institutional Ambition, and the Financing of Majority Control and How the Government Got in Your Backyard.
I talked to Heberlig about the way Charlotte, as a city, is responding to its role as host of the Democratic National Convention, as well as the nature of election campaigns in 2012.
The Democratic National Convention Committee and the Charlotte in 2012 Convention Host Committee praise the bipartisanship support they've received throughout the city. Do you think that good spirit will continue once President Barack Obama and presumptive Republican presidential nominee Mitt Romney start campaigning head to head?
There are some people who are die-hard Republicans who are going to want nothing to do with promoting anything with the Democrats or Obama, any agenda or policy agenda that they're associated with, so they're not going to participate. But I would think that the average Charlottean, even a number of Republicans—this is a once in a lifetime opportunity that you have a national presidential convention come to your city, so if for no other reason than being good hosts, you want the delegates and media people who are coming to Charlotte to see the best side of the city. This is your best chance to rub elbows with those types of national political and national media figures as well as the international media that's going to want to come to town.
My expectation is that people in Charlotte like the next big project, they like being involved in that. And this year, the convention is it. So that's going to capture the interest and attention of a lot of people who aren't particularly interested in politics. On the other hand, there are certainly people, both Democrats and Republicans, who will automatically react negatively to anything the other party is involved in, and won't engage just for that reason. So I suspect that the group that will pitch in to take advantage of the convention is larger than the group that will turn out just because they're Democrats.
How would things be different if Charlotte was hosting the Republican National Convention?
The difference in what the city would do to host it probably wouldn't be very significant. I think the difference would be in the protests that you're likely to get. With the incumbent president you're likely to draw more protesters because you have a record of specific policies that people can come to protest and object to, whereas with the non-incumbent party everything is hypothetical. So you don't get the level of opposition to the non-incumbent party.
How would you compare the 2012 election cycle to previous years?
One dynamic that's different is the super PACs (political action committees), where you have a lot of this outside money supporting individual candidates… The super PACs have been very negative in the content of their advertisements more so than the candidates have been. So that, I think, has increased the negativity of the campaigns as well.
Tell me how you've been incorporating the Democratic National Convention into the courses you teach.
I'm doing a political parties class this semester (spring 2012 semester) and doing a simulation of the presidential nomination process, where I have students as campaign teams for each of the candidates. Then this summer, I'm going to do a political conventions class just to take advantage of the fact that the convention is here. The university has what we call the 49er Democracy Experience, where we have a number of academic programs to take advantage of the convention.
Being a college professor, you're surrounded by young people. Do they seem to be engaged in the upcoming election?
[Politicians] always talk about the youth vote, but it never seems to materialize very much—except for 2008. Obama was extremely successful in doing it and that was one of the key reasons why he won. He was able to expand the electorate in ways that previous candidates hadn't done. So I think the challenge for him this time—it's easier for a non-incumbent candidate to tap into that desire for change, that 'hope' theme that Obama ran successfully on last time. It's harder for an incumbent president with a record to motivate young voters with that same optimistic message.
How did the political climate become so divisive?
I think the main thing is, over the last 30 or 40 years, the parties have sorted themselves into one consistently liberal party and one consistently conservative party, so there's just very little that either party agrees on. So when you're in the process of nominating a candidate, whether it's for president or congress or city council, the party activists who vote in primaries, who donate, who volunteer, just look for people who are advocates of that pure ideological position. Even working with or co-sponsoring bills with members of the other party is seen as treason rather than as an attempt to advance common goals or solve community problems. As long as that is the attitude, it's going to be very difficult for most voters who are moderates to find candidates who they actually agree with or who are committed to being constructive problem solvers.
Click here to read part three of the bonus Q&As, my interview with OFA-NC and Charlotte in 2012 volunteer Amy Chiou.