Maybe Mark Sanford Isn't a Lock For Congress After All
Elizabeth Colbert Busch challenges the disgraced South Carolina governor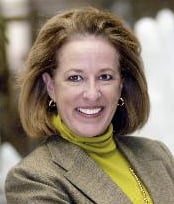 Hang on. Might this actually happen?
It'd be a near-miracle. I assumed a few weeks ago that Mark Sanford was a lock for South Carolina's First Congressional District seat, and goodness and the Appalachian Trail know it'd be a monster upset.
But it turns out there are sound reasons for thinking Elizabeth Colbert Busch, an accomplished trade expert and development director who happens to be Stephen Colbert's sister, might have a real chance against Sanford in the May 7 special election.
The Hill lays out five, but here's the most compelling to me:
Colbert Busch has run a campaign concentrating on her business career and community efforts. Running essentially unopposed, she was able to focus on burnishing her centrist credentials and raise money while Sanford had to worry about the GOP primary.
While most in the national audience know Colbert Busch best for her brother, she's long been involved in the Charleston community and polls show she's well-known and fairly well-liked.
Republicans promise to try to put some dents in that image. One national Republican told The Hill that "we need to fight back against her 'small businesswoman job creator' mantra."
They promise to attack her for supporting parts of ObamaCare and for receiving donations from unions that opposed Boeing opening up plants in the Charleston area.
But with a five-week general election campaign, it may be difficult to define her fast enough.
My initial thinking was that the abbreviated campaign would be an advantage for Sanford, with his obvious name recognition (some of it for the wrong reasons, of course) and low voter turnout, a virtual guarantee for a special election and usually an advantage for Republicans.
But if the compressed campaign doesn't give the GOP a chance to build an alternate reality around Busch, who has her own unsullied name recognition in the district, and enough somewhat left-leaning Charlestonians head to the polls … hmmm.
It's a long shot, and it's probably too much to hope for. But it'd be a staggering step out of the muck for the Palmetto People, and, far more important, it'd make for the greatest "Better Know a District" segment in Colbert Report history.