Mean Girls
More kids are being bullied with the help of social media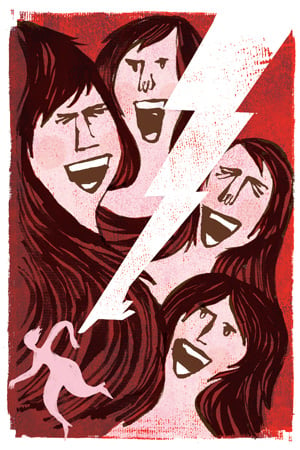 Lindsay Lohan helped bring the term "mean girls" to the masses in 2004 with Tina Fey's razor-sharp comedy film of the same name, but the greater awareness of bullying has done little to slow the abuse. And when the harassment drives someone to drastic measures, as it did in January when fifteen-year-old Massachusetts high school freshman Phoebe Prince hanged herself after incessant cyber bullying on Facebook (as well as physical bullying), parents and educators ask again, are we doing enough?
Charlotte-Mecklenburg Schools recently released the findings of the 2009 Youth Risk Behavior Survey, conducted by the U.S. Centers for Disease Control and Prevention, which was conducted in forty-two states and twenty urban school districts and which confirmed that bullying is very much alive and well. More than 4,000 middle and high school students representing sixty-five CMS schools participated in 2009. According to the survey, high school students who have experienced bullying dropped to 16 percent in 2009 from 21 percent in 2005, but the number of students who identified bullying and harassment as a problem at their school shot up from 28 percent in 2005 to 45 percent in 2009.
For a lot of high school students, bullying is a part of daily life. Melissa Siegel, eighteen, is now a sophomore at UNCC, but clearly remembers her tenth-grade year at North Mecklenburg High, when she was made fun of for her religion and height (she's four-foot-eleven). "I'm Jewish, and being Jewish is not very popular in the South," she says. Kiara Massey, seventeen, who recently graduated from West Mecklenburg High, felt it, too, and says girls employ verbal abuse as a weapon. "Girls get called out because they're really sexually active. Sometimes it's just about what they were wearing," says Massey, who ended up in a fight during a bus ride home from school in tenth grade while defending her younger sister from a bully.
Text messages, Facebook, and Twitter have increased bullying, says Lacey Williams, program coordinator at Charlotte Coalition for Social Justice, who has worked with kids who have been victims of bullying and cyber bullying. "It's just a whole different level of accessibility. All you have to do is type [a slur or make up a rumor] once and send it to all the contacts in your phone and in thirty seconds you can do what ten years ago would have taken thirty days."
School districts in the Charlotte area are trying to get in front of the problem. Marvin Ridge Middle School, part of Union County Public Schools, hosted a weeklong program last spring called "Back Off Bullies," during which counselors led activities for students and parents. Some UCPS schools have bully boxes, in which students can drop anonymous tips for faculty to investigate. In UCPS, punishment for bullying can start with mandatory counseling and go as far as out-of-school separation.
For Massey, though, sometimes brushing off the abuse when it's directed her way is the easiest solution. "It got better as I got older. People grow up and there are fewer bullies. You also have to learn to stand up for yourself."