Meet the Charlotteans Who Play Extras on Homeland and Sleepy Hollow
When Hollywood comes to Charlotte, many locals fill extra roles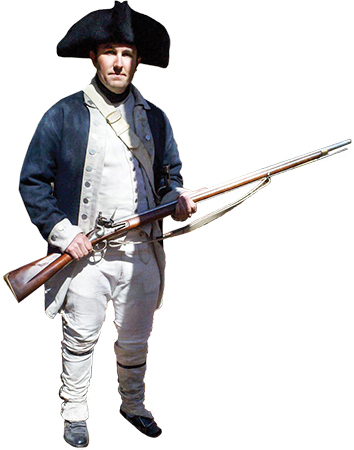 Ever dream of landing a cameo on national television? Sometimes, all it takes is answering a Facebook post. Meet four Charlotteans who have appeared on shows such as Homeland, Banshee, and Sleepy Hollow.
---
Frankie Gunnell
Age: 31
Job: Videographer/producer for the reality show COPS
Getting started: He answered a Facebook ad seeking extras for the Sleepy Hollow pilot.
Memorable moment: On the Lincolnton set of Sleepy Hollow, he played a wounded Revolutionary War soldier who had lost his leg below the knee. "The only direction I'd been given was to look like I was dying," he says. "And I was in the bed beside the main actor, so I turned toward him hoping to be in the shot. Then the director came over the intercom and said, 'Extra with one leg, you're creeping us out. Roll over to the other side.' " Only Gunnell's leg made it into the episode.
---
Kevin O'Connor
Age: 40-something (he plays 30- to 50-year-old characters and prefers not to reveal his real age.)
Job: Former health-care executive who is now a full-time extra
Getting started: While attending his daughter's acting class, a casting agent told O'Connor he was the one who should be calling casting directors. He answered a Facebook post for extras and immediately found work on Homeland and Banshee.
Memorable moment: On the Atlanta set of Last Vegas, a film that opened in November, the director told him to bump into Robert De Niro on purpose. "It was pretty cool. We talked about Notre Dame football," O'Connor says.
---
Whitney Mackey
Age: 38
Job: No full-time job, but she has been an extra more than 100 times.
Getting started: She was an extra in Shallow Hal in 2000 and loved it.
Memorable moment: On the set of Sleepy Hollow in Lincolnton last spring, she was trapped in a car with a broken catalytic converter—and a broken window. The car was filling up with smoke, but she had to stay in character. "We kept having to do this high-speed chase over and over, and I was fighting to breathe!"

---
Israel Balderas
Age: 43
Job: TV news anchor/reporter
Getting started: Seeking a real-life television news reporter for Season 1, Homeland producers selected Balderas.
Memorable moment: On the Homeland shoot, "it was a really cold January day, and we stood outside all day. We weren't allowed to wear coats or anything." Balderas shivered for 12 hours while he waited for his part in the script. That took all of 15 minutes to shoot. He has since played a lawyer in a video for the U.S. Army and a sheriff's deputy on Sleepy Hollow.