Meet the New Chef at Bisto La Bon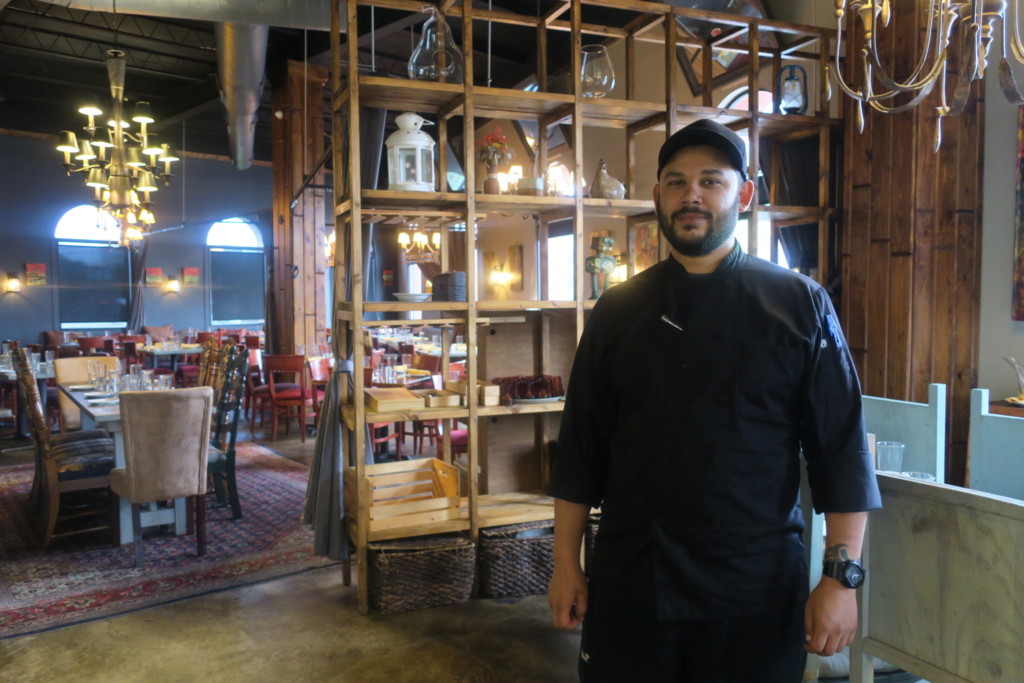 BELOVED PLAZA MIDWOOD restaurant Bistro La Bon has a new chef. Kevin Samuel was hired as executive chef back in May. The change went somewhat unnoticed, with former partner and executive chef Majid Amoorpour leaving the restaurant around the same time. (More on what Chef Majid is doing in a later post).
Samuel, a Stanly County native and graduate from Johnson and Wales in Charlotte, left town to earn an MBA from Johnson & Wales in Rhode Island.
"I always wanted to leave Charlotte, and then when I left Charlotte, I wanted to come back," he says.
When he got back to town, he worked for 5Church on the customer-facing side, then moved on to Nan and Byron's when the now-shuttered South End restaurant opened. More recently, Samuel worked at The Pump House in Rock Hill as executive sous chef since that spot opened. He learned of the position at Bistro la Bon through the restaurant's GM, who also previously worked Pump House.
When asked to describe his cooking style, Samuel explains that he grew up eating and cooking Indian cuisine because of his father's heritage, which gives his cooking a bit of an international influence.
Samuel says to expect a few changes to the menu as he adds his influence, but some classics won't be touched, such as the Swedish meatballs and lavender chicken. On the menu now, guests can find a pork belly dish, featuring the meat both confit and grilled, as well as a spicy coconut ceviche.
The chef expects to add some more entrées to the menu, including a steak—the menu has always been pretty seafood and vegetable heavy. The new fall menu will have more of his touches; expect the menu to fully transition to fall in the next month or so.
> Read our entry on Bistro La Bon in our 50 Best Restaurants in Charlotte list.