Memorial Day Weekend Food and Drink Events
Special events for food and drink lovers in the coming days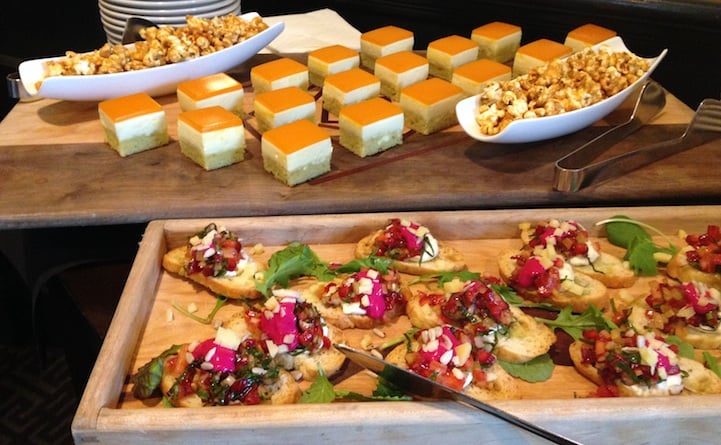 Friday, May 22
Beer tasting at The Ballantyne: For $25, sample a variety of beers with small plate pairings prepared by the chefs of Gallery Restaurant. Tonight's theme is Carolina beers.
Saturday, May 23
Charity dinner at Bonterra: A five-course dinner prepared by Bonterra chef Blake Hartwick will be paired with Anderson's Conn Valley wines. Vintner Tom Anderson will be on hand, and proceeds from the event benefit the HeartBright Foundation. On Wednesday, Bonterra will also be hosting a James Beard Foundation Celebrity Chef Tour dinner. We'll write more about that next week.
Harper's Cooking Class: Chef Brand Newby of the Harper's SouthPark location will be on hand at the Carolina Place Harper's for a grilling class. Sharpen your grill skills before Monday's Memorial Day cookout.
Tuesday, May 26
Relish Social House's singles event: This event has sold out for women, but there are still a few spots left for men to find their dream date. Take part in games, conversations, dinner, and drinks with other singles in Charlotte, and hope you find your soul mate. Even if you don't, you'll get a great dinner by Chef Alyssa Gorelick.
Thursday, May 28
Wine tasting at The Asbury: For its second wine tasting event, The Asbury is bringing in New Zealand wines from Sileni Estates. Join winemaker Grant Edmonds to sample some of their vintages, and enjoy small plates from The Asbury—all for $10.
Sunday, May 24
Culture Initiative's Culture Fair: The first Culture Fair, at ChopShop in NoDa, will have art, beer, and live music. But it's the collection of chefs that has us interested. Chefs from Heirloom (Clark Barlowe), Block & Grinder (Ben Philpott), Passion8 (Luca Annunziata), and Earl's Grocery (Marc Jacksina) will all be cooking with whole hogs barbecued by put master Jon Frye.
Want me to know about your food events? Send them to me at kristen.wile@charlottemagazine.com.