Menu Preview: Wu's Cajun Seafood
Chef Troy Gagliardo defines latest Bottle Cap Group spot with clever menu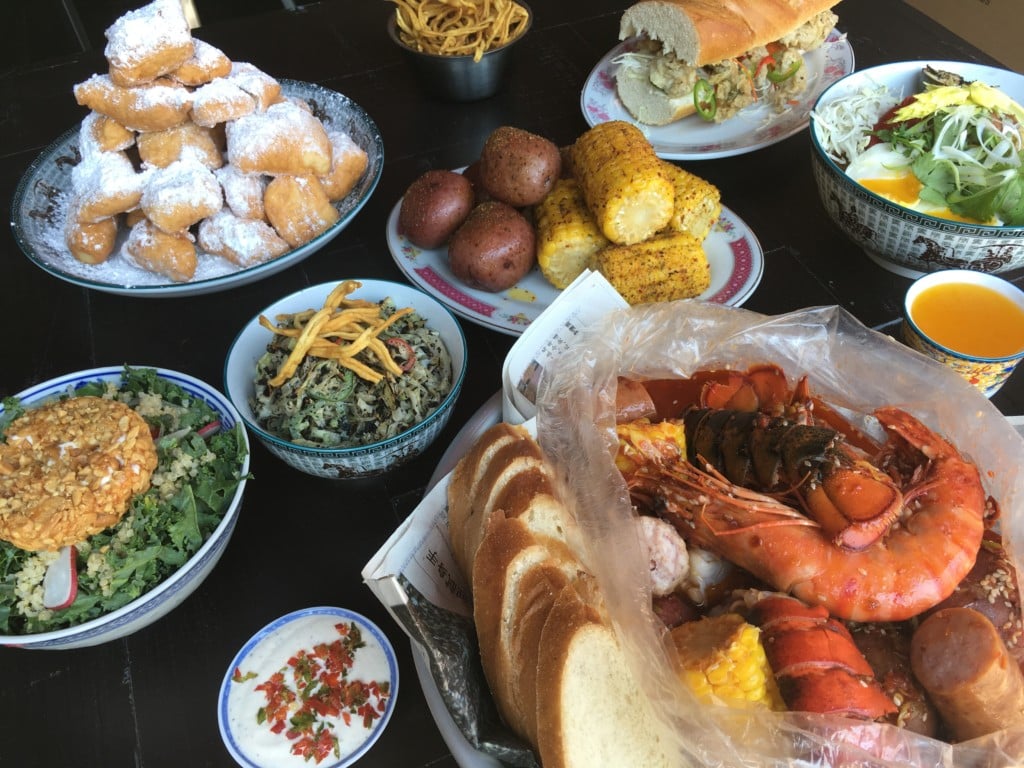 When chef Troy Gagliardo approached Bottle Cap Group CEO Britton McCorkle to see whether they could work on something together, McCorkle had an idea. He was looking for an executive chef at his new restaurant, Wu's Cajun Sea Food, on South Boulevard, in the former Nan and Byron's spot. He asked Gagliardo if he'd be interested in the gig, which could perhaps lead to more collaboration down the road. Gagliardo, who has made the spice blends for Bottle Cap since 2008, joined the team in February.
Gagliardo's face is familiar in Charlotte. He has been cooking on local news station WCCB for 10 years, going on air each Tuesday at 7 a.m. to share recipes and cooking tips on Troy's Everyday Eats. So when it came time to work on the menu for Wu's, Gagliardo went through the nearly 2,000 recipes he had created to see what might work. Most of them were Southern with some sort of twist—a natural lead-in to Cajun with an Asian twist. The resulting menu is a bold—and promising—menu unabashedly marrying Asian and Cajun flavors and techniques.
"That's what I love about cooking," Gagliardo says. "I didn't go to school, so I don't feel like I have any restrictions."
It's unconventional, but has the potential to bring in as many hip South Enders as any of the other Bottlecap Group spots, such as Ink N Ivy, Whiskey Warehouse, and Brazwell's.
Since February, Gagliardo has already been promoted to corporate chef of Bottle Cap Group, though for now, he's focusing on getting Wu's open, scheduled so far for early June. Scroll through the photos below for a menu preview, but here is the short scoop: expect fun seafood dishes and thoughtful fusion from chef Gagliardo and his chef de cuisine Paul Warren, who joins Wu's from Brickhouse in Davidson.
Need to know more? Read our Q+A with McCorkle on Wu's here. They're currently hiring staff, too, if you're looking for work.