Middle School Blues
Local moms aim to conquer bullying, body image, and sixth-grade stress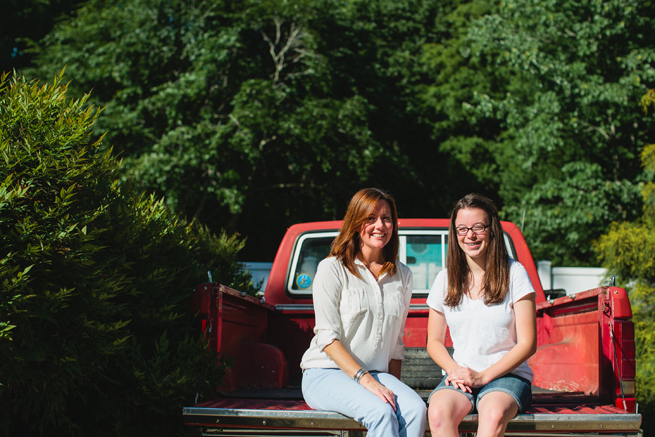 Within weeks of starting sixth grade at Randolph Middle School four years ago, Claire felt out of place. "It was hard to make friends," says Claire, who is now 16 and does not want her last name published. "I was more quiet than a lot of the other kids, and the girls were mean to me. They picked on me and pulled my hair. I felt really bad for myself."
Her experience isn't unique. For many girls, middle school is "an awful time," says Jen Konstanty, a sixth-grade math teacher at Mint Hill Middle School who has been teaching for 19 years. A 2011 survey of middle school students in Charlotte-Mecklenburg schools found that 45 percent reported being bullied and 24 percent had considered suicide (see sidebar). Constant public scrutiny on sites like Facebook, Twitter, and Instagram hasn't helped the situation. "These kids can't escape the pressure to look and act a certain way because someone is always posting the details of their lives," Konstanty says.
Nationwide, groups such as the National Education Association, Association for Middle Level Education, and magazine publisher Scholastic are addressing middle school transitions. A growing number of school districts now offer mentoring programs and conferences for parents to navigate the change. Last year Charlotteans Michelle Icard and Rosie Molinary launched Right in the Middle, a series of one-day conferences for mothers and daughters. "We wanted to celebrate this new phase and offer a path to follow to navigate the middle school years," Icard says.
Icard, an educator who specializes in creating curriculum for preteens, and Molinary, an author who runs workshops on body image and self-acceptance, use fun activities to spark conversation and pop-culture references to drive home their message. The no-boys-allowed setting is intended to make girls feel more comfortable sharing their fears. "Going to the event together was a great way for both of us to get the information—without an awkward sitting-on-the-foot-of-the-bed conversation that started with, 'We need to talk,'" says Kristen Mozayeni, a SouthPark mom who attended the conference with her daughter last year.
Right in the Middle wasn't around when Claire was being bullied in middle school, but she understands the importance of such mother-daughter bonding. She was reluctant to talk to school counselors out of fear that a counselor would set up a meeting with the bullies and force the kids to work it out. Instead, she confided in her mom. "For a while, I thought things were going to be terrible for all of middle school, but my mom helped me see that it wasn't my fault that they were picking on me," she recalls. "It did get better. I made friends, broke out of my shell a little, learned how to communicate, and each year it got a little easier. Now, things are great."
The next Right in the Middle conferences will be held on August 4 at the Spring Valley Country Club in Columbia, S.C., and on August 18 and 21 at the Levine Jewish Community Center in Charlotte. To register, go to michelleinthemiddle.com/rightinthemiddle.