Mint and Meshuggeneh
Revue's Top Picks for the Weekend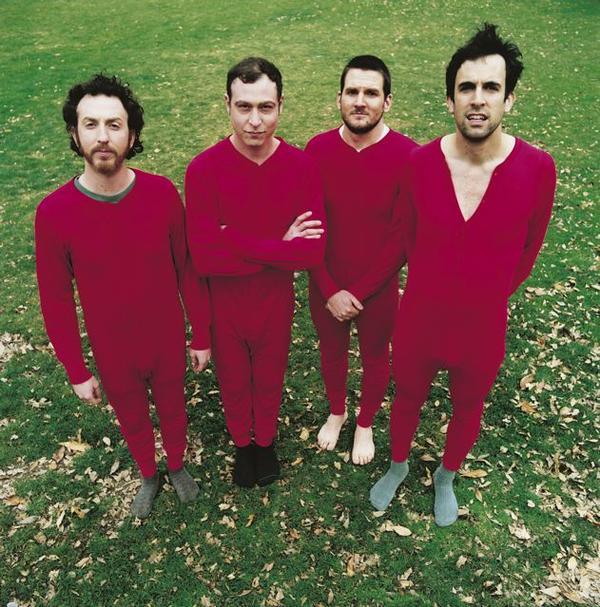 Happy Wednesday, y'all! There's something about the dismal weather outside that makes that greeting sound pretty obnoxious, huh? Well, you know the old saying: "October showers bring October angst." Or something like that. To ward off the crow's feet, gray hairs, and chronic case of Mondays that this kind of gnarly weather can bring on, Revue is delivering a few doses of weekend fun, to be taken regularly with food and drink starting Friday. Enjoy!
Grand Opening of the Mint Museum Uptown
You would have to be pretty out of the loop to have not heard about the opening of Charlotte's newest museum, the Mint Museum Uptown. Or (tsk, tsk) you may not have yet picked up your copy of Charlotte magazine's October issue, where you can read plenty about the big event and the big museum! The new facility will more than double the space already offered by the Randolph Road location, and will feature the Museum of Craft + Design, as well as exhibitions like New Visions: Contemporary Masterworks from the Bank of America Collection and Contemporary British Studio Ceramics: The Grainer Collection. There's going to be a 24-hour Grand Opening event at the museum starting with a ribbon cutting at 5 p.m. on Friday. Stay tuned for more details about the opening (and by "opening", we mean "part-tay!") tomorrow on Revue…
Sugarland
There they go makin' my foot tap again…This two-time Grammy Award-winning country duo will be taking the stage at Verizon Wireless Amphitheater just a few days after the release of their new (probably soon-to-be hit) single, "Incredible Machine." Since kicking their way into country stardom in 2004 with "Baby Girl," Sugarland has dominated country charts with favorites (our favorites, anyway) like "Stuck Like Glue" and "Stay." They'll appear with Randy Montana and Little Big Town.
The Duke Ellington Orchestra & The Charlotte Symphony Orchestra
If you're a little more into sax than sassafras, we have an equally awesome destination for you that very night. The legendary Duke Ellington Orchestra (whose founding father wrote more jazz tunes than there are pages in War and Peace) is assembling in the Belk Theater with the Charlotte Symphony Orchestra, who will prove they can step well outside the classical cocoon for an evening. Leading the two ensembles will Albert-George Schram, and you'll also be able to catch a glimpse of (and hear) Barrie Lee Hall, one of Duke Ellington's original band members.
Guster
We realize that Guster is, in fact, what masochists listen to on rainy days to exacerbate the depressing effects of bad weather; we also realize, however, that this band has been the Break-Up Soundtrack of choice for the past decade, and that it would be criminal to not mention their arrival at the FIllmore on Saturday night. Of course, you're so over that college fling, so you won't need to worry about getting emotional, but we've been told that the bartenders on staff will have plenty of napkins and beverages to fend off tears. Just in case.
World of Jewtopia
This 90-minute, one-act production features multimedia presentations, stand-up comedy, and plenty of meshugenneh from playwright and author Brian Fogel and off-Broadway star Jeremy Rishe. The show introduces two young men, both in search of a nice Jewish girl to marry, both for equally unromantic reasons. World of Jewtopia is based on Fogel's book, Jewtopia: The Chosen Book for the Chosen People, and was named one of the most successful off-Broadway productions of the past decade by The New York Times in 2007 (along with Blue Man Group and Stomp). It's stopping in Charlotte October 1-3, to which we say: mazel tov!