Missed our Holiday Fashion Segment on Charlotte Today? Watch the clip HERE!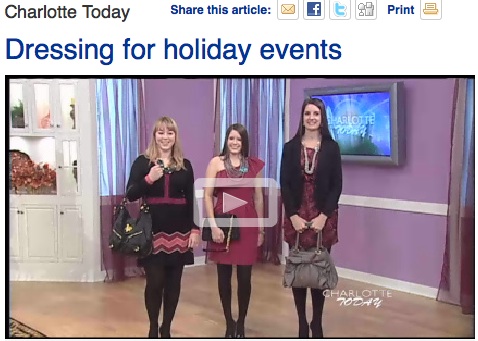 If you didn't get a chance to tune in to WCNC to watch our segment live today at 11 a.m. you can watch it online by clicking HERE.
Thanks again to Scout & Molly's, Seventy-Two Shoe Boutique and Murphy Jewelry for loaning us all the great clothes and accessories for the segment! And a HUGE thanks to my beautiful models Erin, Sam and Perri!
Do you have a holiday event coming up and don't know what to wear? Let us hear about it in the comments and we'll help you find just the right look!