Missoni for Target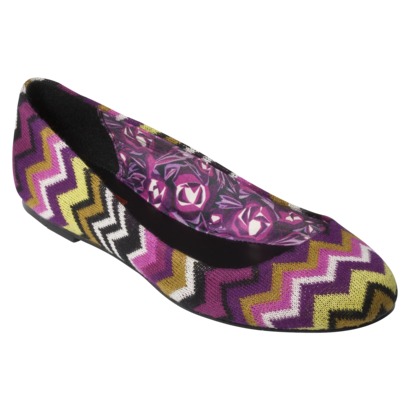 I'm a little late jumping on the bandwagon in posting this, and maybe it's because I'm sufficiently annoyed that a collective Charlotte has already flocked the area Targets and swept the shelves of most of the goods, but the Missoni for Target collection is in town. In case you don't already know, the Missoni fashion house opened its doors in Italy in 1953 and has, since, been the envy of label lovers the world over. If you're kicking yourself for missing the actual "for Target" in-store supply, don't; I hear that by 8:15 a.m. on opening day, September 13 (doors opened at 8 a.m.), most everything was gone. But the good news is that you can still snag a few of those iconic, patterned pieces online (and in stores, if anything's left).
The goods run the gambit: luggage and dishes, bedding and bath, rain gear and socks; clothing and shoes for baby girls and little girls, men and women; notebooks and office accessories.
Price points are a little high for what we expect from Target (like dresses for $65), but the quality is also higher, so the balance feels worth it and will persuade this staunch Target shopper to shell out a little more at checkout. My prediction: by November, this city will be one big, connecting, multicolored zig zag.