'Moral Movies' Series Launches in Charlotte, Other N.C. Cities
Monthly film series highlights education, economic issues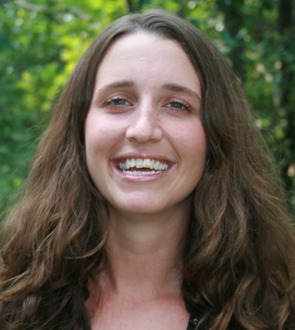 A Wilmington-based nonprofit is launching a "Moral Movies" series that starts this evening with free screenings of American Teacher in seven North Carolina cities. (Trailer below.) In Charlotte, the showing will be at the offices of the N.C. Association of Educators, one of Wilmington-based Working Films' partners, at 301 S. McDowell St., suite 1200.
Founded in 1999, Working Films produces and presents documentaries on a host of social issues, mainly environmental and economic justice. Moral Movies will be a monthly event through July; Working Films will screen American Winter in May, Freedom Summer in June, and Inequality For All in July. The series marks Working Films' first attempt to organize discussions and activism around films shown throughout its home state.
The timing couldn't be better. Low pay and other pressures are forcing hundreds of public teachers from North Carolina to other states, and their plight is starting to draw national attention.
Yesterday, I spoke with Anna Lee, the company's interim co-director, about the series, the organization, its connection to the Moral Mondays movement, and what Working Films hopes to accomplish.
How did the idea of Moral Movies come about?
Lee: This is a first for us. In the past, we worked on one film at a time. But in the last couple of years, we've done and shown clusters of films around a number of issues, such as economic justice and environmental issues. We call these groups of films "Reel Initiatives." So we're looking for ways to have a kind of multiplier approach by showing films in different cities throughout North Carolina and furthering the education of people around these issues. We were really just inspired by the Moral Monday actions started last year and the way they engaged such a large cross-section of North Carolinians, and we thought film screenings were another way to get people involved in the issues, and that by hosting them across the state, people who maybe couldn't make it to Raleigh could attend in their own communities.
Why is this film important now in North Carolina?
Lee: The focus of American Teacher is teacher pay, and that's become extremely relevant in North Carolina, the testament to the hard work teachers do every day and the need to compensate them. We're excited to give people a chance to learn more about teachers' lives and chance to follow up from there with people who advocate for teachers. I taught for a couple of years at an elementary school in Phoenix, so the film really resonates for me. It's been frustrating for me to see the lack of respect for teachers who are out there doing their best every day.
What are you hoping to accomplish?
Lee: Number one, we want to help further educate people; these [Moral Movies] are not about North Carolina, but we do believe that high-quality documentary filmmaking and storytelling can help inform and educate people, then connect them with organizations working on the ground to help them put that energy into some kind of action. We really talk past each other so much, and we're hoping that community-based films can give people a chance to engage in the kind of dialogue that makes democracy work.
Are you concerned about "preaching to the choir"? Do you think the people who need to see the films are precisely the ones who won't attend?
Lee: That's always something we're working to overcome. Time will tell, and we'll see how the audiences shake out … But to the extent that we are preaching to the choir, sometimes the choir needs practice. People need information on issues and a chance to get involved.
What personal and professional stake do you have in this?
Lee: My husband is going back to school, and I think he would be a wonderful science teacher, but there's part of me saying, 'Well, this is what you'd be getting into.' There's just something wrong when people who would be talented, inspiring educators are forced to choose something else simply because they wouldn't be able to make a living.