More BBQ News
Mallard Creek Church continues a tradition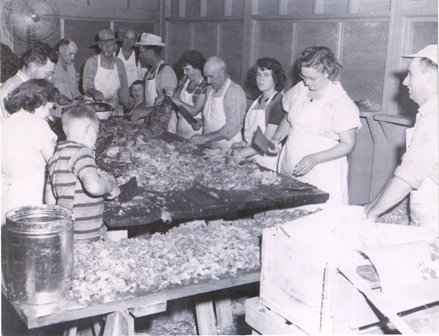 Apparently, I have barbecue on the brain this week, and I'm not mad about it. You shouldn't be either.
Coming up on October 24 is a tradition that's been taking place in the northern section of the Queen City for more than 84 years. The Mallard Creek Presbyterian Church barbecue will begin at 10 am, employ the use of four drive-thru lanes (yes, drive-thru lanes), serve up 14,600 pounds of pork barbecue, 2,500 gallons of Brunswick stew, 2 tons of cole slaw, brew 400 gallons of coffee, and serve at least 20,000 hungry customers.
The tradition began back in 1929 during the Great Depression. Mallard Creek Presbyterian Church had just built its Sunday school and needed a way to pay the construction workers. The first barbecue was thrown, with all the money going toward the project which helped expand the church. Today, all proceeds from the massive feast go to local and world missions aimed at helping families and children.
At only $9 for a plate or three sandwiches, you can't go wrong. Head over to be a part of the tradition at Mallard Creek.