Mosquito Repellent Ideas You Likely Haven't Tried Yet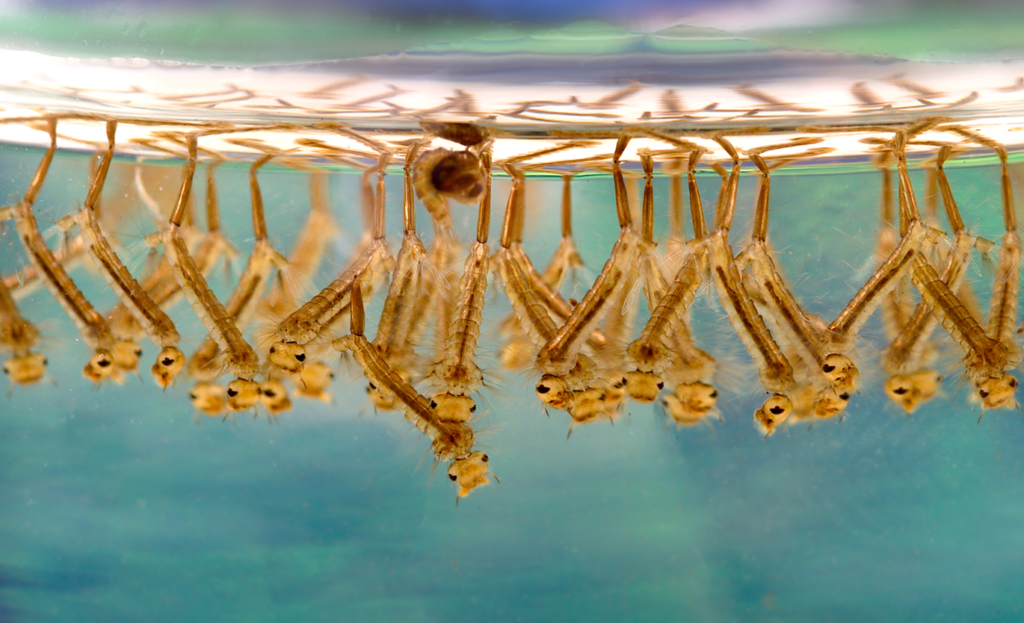 When are we not trying to minimize mosquito action in our yards? Not only do these flying insects bite, but those bites could give you a mosquito-borne disease if you're unlucky. Plus, mosquitoes are just plain annoying! There are a lot of reasons to want to keep mosquitoes away from your home, no matter what yours is.
Chances are you've looked up mosquito repellent ideas from time to time. And yet the resilient pests keep returning. Catch the critters by surprise with these new mosquito repellent tactics from Pike Nurseries that just might finally do the trick.
Make Scents
If you're someone who tries to use as many natural products and remedies as possible, this option may be your best bet. You can use aromatic plants to naturally repel mosquitoes. These plants' oils do all the dirty work, so you can enjoy your patio in peace. Plant lemongrass and citrosa geraniums in full sun, and be sure to crush the leaves to release the scented oils. This DIY repellent is as natural as it gets, and you can even put these plants in containers to keep them as close as possible to your outdoor living area.
When you need a bit more repelling power for summer soirees, Pike's experts recommend lighting up something like the Amazon Lights citronella candle, which fills the air with citronella, rosemary, thyme, and Brazilian Andiroba oils, which totals to be up to 400 percent more essential oils than average citronella products. So, while you make the mosquitoes flee, you can enjoy the ambiance of outdoor candles!
Professional Products
Sometimes, a small candle isn't enough. For large areas that need extra attention to pest control, the gardening experts recommend professional-grade products. There's Thermacell, for example, which is an odorless clip-on device that creates a 15-foot bug-free zone around it. It's human- and pet-safe. Another option is the Bonide Mosquito Beater fogger, which is ideal for big backyards crawling with critters. Just spray the fogger around the perimeter of your yard before you spend time outdoors. The fogger will eliminate bugs and mosquitoes for a few hours, so it's great preparation for patio parties.
If you've got a serious mosquito infestation on your hands, it's time to bring in even more ammunition. Pike Nurseries recommends DynaTrap for these issues, which is kid- and pet-safe. This trap produces carbon dioxide to lure in the bugs, then it traps and eliminates them—pest problem solved!
Double-Check for Stagnant Water
When in doubt, go back to the basics for bug prevention. You've likely heard time and again that standing water is a breeding ground for mosquitoes, but repetition doesn't make it any less true. If you are still noticing a mosquito problem in your yard, do a full walk around to ensure there is absolutely no stagnant water serving as a mosquito breeding area. It doesn't take much water at all to create a favorable environment for mosquito breeding. Check everywhere for standing water—empty plant pots, saucers beneath the pots, open coolers, and bird baths should all be inspected. Large piles of landscape debris are also hotspots for mosquitoes and pests to hide. Of course, some stagnant water is intentional—just be steady with replacing old water with clean water in bird baths and fish ponds. Additionally, you can add a water-soluble pouch of Bonide Mosquito Beater to the intentional standing water, Pike experts say. This type of product will kill mosquito larvae without harming other wildlife. You can also mix this product into a spray bottle with water and use it around the backyard.