My Best Friend Died.
Alison Schwartz was a relentless gift-giver, a rising star in her work, the life of any gathering. COVID-19 took her away.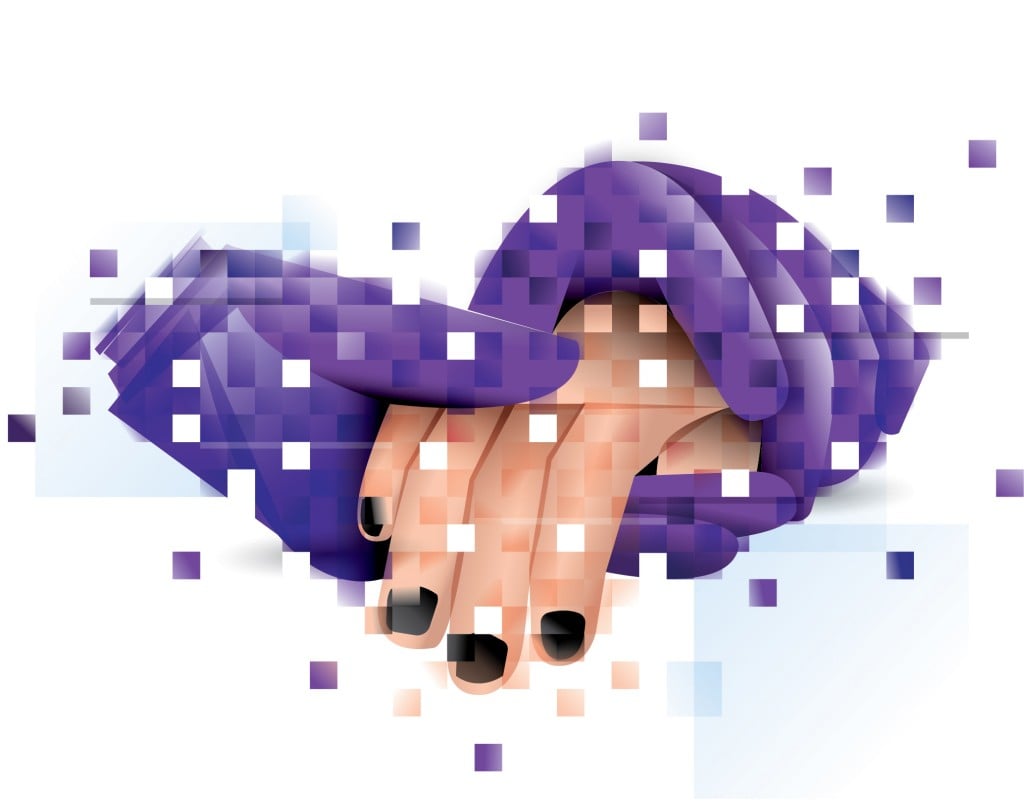 In journalism school, you learn two things. The first: "Always get the name of the dog." That part is cake. The second: "Your job is to get the reader to read the first sentence. And then the next one. And then the next one." That's a bit harder.
I suppose I've already blown my opening here, but my best friend died, and you try writing the first sentence of that story.
After more than three weeks on a ventilator, interrupted by false hopes and extubations, Alison Schwartz died in late April at age 29 (not 30, thank you very much), one more victim of the coronavirus' burn through New York City.
She'd lived there for nearly a decade, having dazzled the higher-ups at her dream publication, People magazine, enough for them to name her director of digital platforms. For 12 years, she had been my best friend, since that evening at the University of Florida when she stomped into her freshman roommate's bedroom, eager to tell me about her high school best friend—who was gay, too!—and I deadpanned that I wasn't gay. She sputtered in horror at her faux pas until I broke character and admitted the obvious: Of course I was gay. We'd been "Jalison," a package deal, ever since.
On April 28, we watched her die on Zoom. Her family, that same gay high school best friend, and I were reduced to tiny squares in the corners of distant laptop screens for what Zoom called "PatientZM0093's Zoom meeting." A meeting.
She was alone except for a trio of nurses dressed like astronauts, quarantined as a prisoner of plague. I have never heard sounds like I did at the moment when Alison's life became past tense. Her mother, Robin, shrieked, making the involuntary and unrepeatable noises of a mother in mourning. Her father, Richard, sobbed at a high pitch, a patriarch reduced to a child, separated by hundreds of miles from the daughter he spoiled with handbags and a repeated assurance about other expenses: "Put it on the AmEx." The most horrifying noise came from Alison, who gasped for breath until her breaths stopped.
For three weeks, machines had done her breathing for her, and daily text updates from her father went off like bombs. Is this the one that tells me my best friend is dead? Every incoming text induced panic. On day two of her hospitalization, I wrote a story for this magazine about our friendship and the excruciating anxiety and pain of not being able to comfort your best friend or know if she'd ever wake up. Still, it was hopeful, and no part of me thought we wouldn't talk about it one day. I closed it with, "Be well, my friend."
I took a crash course in pulmonology, with a forced education on ventilator numbers, PEEP levels, and vocabulary like "remdesivir" and "hydroxychloroquine." For 23 nights, while I waited for my best friend to wake up and return my texts about the latest soup I had made, nightmares commandeered my sleep.
That nightmare is now real. My best friend is dead.
It's a grotesque, inherently wrong way to grieve: no funeral, no closure, no holding of hands. Instead, as they unplugged her, the nurses caressed her body through the safety of purple surgical gloves and held her hand with her black polish-speckled fingernails. When she died, the nurses embraced one another. We were not permitted that comfort.
To grieve a loved one is an awful thing to bear under any circumstance. To do it remotely, with video lag and static, is unimaginably cruel. People instinctively gather in times of death. To be forced into mourning while separated from loved ones, unable to hug and console each other, the most primordial of ceremonies reduced to pixels, stole something deep and inexpressible from me.
Her body was cremated, turned to ash to keep from others the virus that killed her. As I write this, 12 days before what would have been her 30th birthday, no one knows when we might gather for a proper funeral. Her two roommates, 30-year-olds spared from the virus, must move out of their Manhattan apartment amid a pandemic, unable to pay the rent. They will pack her things—her boxes of polka dot pumpkins, her gallery wall with a painting of George Washington we bought at Mount Vernon, her closet full of black—and ship it to her parents, who await another wave of grief in an endless procession of them.
Where do I put the memories, landmines that explode when I stumble on them? Who do I tell about the time she planned my surprise 19th birthday party, traveling hours one way to my childhood home in Clearwater with a few newly made friends? Who will listen to the story of the cookie cake she underbaked for me? (She was a terrible cook. I would later teach her there was, indeed, a difference between baking powder and baking soda.) Will anyone remember the pink balloons and pink streamers she brought?
She is everywhere I look. The tattoo on my wrist is a replica of our college newspaper logo, a permanent reminder of the years we spent learning about writing—and also of that one time the staff gathered in the newsroom for a weekend party and, with no utensils, stirred our drinks with a stapler. She made you believe she was high-brow with her Marc Jacobs perfume, her Jonathan Adler accessories, and the fancy-pants New York City bars she'd take me to. But she was the first to suggest we add two Pabst Blue Ribbons to her tab (always her tab), steal stray Splenda packets from cafés, and peruse a roadside garage sale to snap up a wooden wall clock in the shape of a teapot. On the first of our frequent road trips, to New Orleans in 2012, she befriended the owner of a small café amid a forest of pecan trees in rural Alabama. She sent "Ms. Lee" a postcard and thanked her for feeding us.
That's who she was—more thoughtful than anyone I've ever known. I called her "a professional Secret Santa." Here are a few of the things "Santa" brought me in the 12 years I knew her: Chinese food delivered to the door of my $800-per-month apartment when I was in intern in Washington, D.C., and making $400 a week before taxes. For my wedding, a custom-designed, 42-square-foot quilt with all 1,450 words from my and my husband's vows sewn into it—which she had twice sent back to the quilter to correct typos. A framed piece of word art, gold, block capital letters against a white background within a white frame: "GET THE NAME OF THE DOG."
In the moment when I most wanted to repay her, I could send no gifts, no embraces, no personalized quilts. Instead, on my final Zoom call with Alison, when the nurses disconnected her body from the machines that kept her alive, I promised my best friend that I would get the name of the dog, that I would always, always remember.
JARED MISNER is a writer in Charlotte. As a student at the University of Florida, he worked at The Independent Florida Alligator with Alison Schwartz.