My Call With Kay
Remembering the former North Carolina senator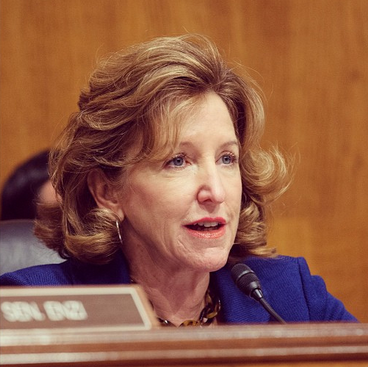 My classroom of six- and seven-year-olds—Denise, Jordan, Alexis, Wilmer, Angela, and the rest—were elaborately touching the tips of their tongues to the back of their gap-toothed smiles when the senator called.
On that afternoon at Huntingtowne Farms Elementary School in late April 2014, just after spring break, we were revisiting the "le" letter combination. It's a difficult thing to grasp, especially for a class in which most students primarily speak Spanish, a language with strict phonics rules and rare deviations. So why and when does "le" in English make one sound for a word like "lemon," which brings our tongues up to where our two front teeth should be, and another for a word like "paddle"?
Classrooms are chaotic, energizing places, so the phone ringing (or a tooth falling out, or someone vomiting) smack in the middle of a breakthrough moment isn't unheard of. A call from a U.S. senator, now, that's not too common.
But it happened to me—twice, actually.
About a week before, just as spring break had begun, The Charlotte Observer had published a column I wrote about why I had chosen to leave teaching: We were underpaid, undervalued, and overworked. I was in the second year of my Teach For America commitment, and teaching was so exhausting, it had almost killed me. A year earlier, I had fallen asleep at the wheel of my car on the way home from work and crashed into—wait for it—a school bus.
Someone in Hagan's office had seen the column, apparently, and shown it to her. So she called. I missed her first try because we were on our way to the boisterous cafeteria for lunch.
Once I'd gotten everyone through the line (Did you remember to get a milk? Do you have your lunch number memorized yet?), I walked back to our classroom. Our school secretary, Ms. Isabel, called with a message.
"Mr. Misner, the Sen. Kay Hagan called from Washington," she said.
Shocked, I clarified that I had heard her correctly. I had. Here was the number. The senator wanted to chat about something I had written, she said.
A few bites into a sandwich, I returned the senator's call. It felt ridiculous. How would a United States senator's busy office know who I was or why I was "returning" a call? This was someone who took calls from the President, not a 24-year-old teacher in Charlotte who, frankly, didn't matter.
"Oh, yes. She's expecting your call, Mr. Misner," an aide told me. "But she's on the floor right now for a vote. Can she call you back?"
"Sure?" I said, not knowing the protocol for playing phone tag with a senator.
When Hagan called me the second time later that day amid our phonics lesson, I still wasn't sure to expect. This was the most powerful human being I had ever spoken to.
An aide patched me through to Sen. Hagan, and she addressed me with a welcome that can only be described as an auditory bear hug.
"Jared," she said, "it's so good to talk to you."
We spoke about my school, my students, my opinion column. Like a baseball manager, I directed my students with silent gestures and hoped they would give me these few minutes to talk to a United. States. Senator. But six-year-olds don't care about things like senators, Capitol Hill, or judicial appointments. They want to learn about lemons and paddles, and why some of those same letters make such different sounds, and so they were impatient.
Sen. Hagan talked about how sad my words made her; how her election, which at the time would become the United States' most expensive Senate race, was a chance to keep working for teachers. (She didn't get the chance, losing in November to current Senator Thom Tillis by a mere 46,000 votes.) It was a political opportunity, surely. I wasn't naïve enough to think otherwise. It was the chance for a senator in a tight election to reach a constituent.
But if it was just a political manuever, why me? I wasn't a member of a powerful teacher's union. I was, and very much remain in the scheme of statewide politics, a nobody. At the time, I wasn't even her constituent. Unsure of what I would do or where I would live after Teach For America, I was still a registered Florida voter.
What struck me most about the call, then, was Kay's humanity. Her office could have shrugged off the column and worked with a teacher's collective or organization to more publicly teachers. She could have said, "We tried," after the first call and moved on with her day. But she wanted to chat with me, human being to human being, and that was something special.
I hope people remember that about Kay.