My Rap with Riff
The actor/singer/dancer who plays Tony's best friend in "West Side Story" stops in for a chat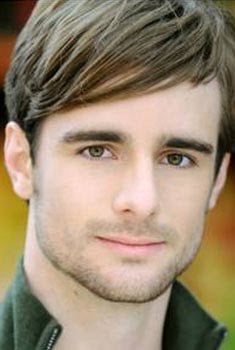 Drew Foster may not be starstruck (see below), but a certain middle-aged blogger certainly is. Sadly, our interview wasn't in person. But, you can bet I'm excited about seeing Foster as Riff (Tony's best friend) in West Side Story, the latest in the Blumenthal's Broadway Lights series. Foster was educated at Juilliard and has starred in stage versions of Amadeus, Othello, and The Rabbit Hole. He and the rest of the cast will be in town Nov 1-6. Learn more.
Q: How exciting is it to be playing an iconic character in an iconic musical? Are you a little bit starstruck?
A: I wouldn't say starstruck. I deeply admire this musical. It's easy to find new ways to keep it fresh a year into the run because it's so well-written. This is a play that "kisses you back." I get out as much as I put in, and sometimes more –which is often not the case with other shows.
Q: What have you done to prepare for the role? Does the director keep the Sharks and the Jets separated during rehearsals so the hatred will be real? (I ask that question half in jest, but I am interested to know if the rival gangs behave as rivals back stage.)
A: To prepare for the show I watched as many productions I could get my hands on. I love seeing what choices other actors make. Not necessarily to copy, but they may answer a question I wouldn't have thought to even ask. And then we as a company can answer it in our own way.
We aren't separated in the dressing rooms or rehearsal. That sort of tactic may work for a movie, where the performers work with each other for a few weeks, and the style of collaboration is different. But, maintaining danger and hatred in a traveling stage show is a collaborative effort that requires communication and respect.
Q: Although the musical debuted in 1957, it doesn't seem to have aged at all. (Maybe because the immigrant debate is at a fever pitch now.) What are the messages we should've learned from it in the 1950s? Is there anything new to learn from it today?
A: Well, I would say it did age. That's part of why Arthur [Laurents, the Tony-winning librettist who directed the Broadway revival] wanted to remount this production. He endeavored to remove the elements in the show that screamed not necessarily 1957, but the "cuteness" audiences expected from a musical in 1957. Hence the Spanish, some script edits, and the style of acting we try to embody.
What is timeless are the themes of the play. Arthur believed his show to be about love struggling to survive in a world of hatred and bigotry. Which is relevant today, in 1957, and 1957 BC.
Q. Some of the show is in Spanish. Will the non-Spanish speaking audience still understand what's going on?
A: Maybe 10% is in Spanish. We've taken great pains so that a non-Spanish speaking audience will understand every major plot point. But like the non-Spanish speaking characters in the play, the audience may struggle with accepting characters they don't fully understand, literally and culturally.
Q: What's the biggest challenge for you as Riff?
A: What is at stake in every scene of West Side Story can literally be life and death. Such a heightened state can be hard to maintain truthfully, but it's what a piece of this caliber demands.
Q: You're obviously a dancer, singer, and actor — a triple threat, as it were. Which of those roles do you love most, or do you do love them all equally?
A: I come from an acting background. So for me everything in West Side Story stems from acting and storytelling. The "dances" and "songs" are merely extensions of the scenes. When words fail the characters' needs of communication, they sing. When song fails the characters' needs of communication we dance. But it's all communicating an intention, which is acting.
Q: What's different in this version of West Side Story from the classic movie version?
A: It's a movie. It's not live. Rita Moreno and Natalie Wood are dubbed in every song. Cuts in the dance sequences could be hours or days apart. Liberties were taken with the order of songs and scenes. The style of dancing in the movie can be more pedestrian than that of a stage performance.
The list is enormous. The changes and style of our production is in direct response to how Arthur felt the movie failed. Other differences are because the mediums themselves are so different.
Q: I see you've played opposite the great F. Murray Abraham, whose Solieri in Amadeus is one of the great characters of modern cinema. What's he like?
A: He was a magnanimous personality. He had just became a grandfather when I worked with him in 2009, which, as you can imagine, was the focus of most of our conversations.
Q: Have you ever been to Charlotte? Do you have any impressions of the city?
A: Never been. But from all accounts, it's one of the more beautiful and fun stops we get to enjoy!