My Ten Favorite Movies of 2011
Give it up for Ryan Gosling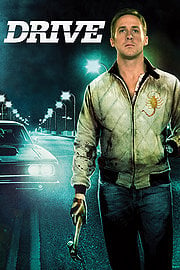 My top ten movies don't have much to do with Charlotte. So why have I compiled a list and then posted it on Charlotte magazine's Revue blog? Well, because I can, for one.
And because it's Oscar season, and there are a few snubs I just can't get let go unnoticed.
But also because there's one movie in my top ten list that I would never have heard about, much less have seen, were it not for the Back Alley Film Series. All hail UNCC professor and 35mm fanatic Jay Morong for starting this group — that regularly sells out its showings — and for challenging Charlotte to see something outside the mainstream. Way outside. Charlotte has risen to the occasion.
On with the list.
Like The Washington Post columnist advised on Thanksgiving Day, we should all give thanks for Ryan Gosling. When I posted a link to the article on Facebook, my friend, Nicole, replied, "It is so important that we never forget."
And, we mustn't forget.
I'm not just talking about being thankful for Ryan's six-pack abs, although that's reason enough to get down on your knees and give thanks. Gosling starred in what is, far and away, my favorite film of the year. And favorite not just 'cause he starred in it. Favorite 'cause it is great on the same level Pulp Fiction is great. A violent, brilliant, unforgettable, fan-freakin'-tastic, grab-you-by-the-throat-and-not-let-go kind of way. I can't stop thinking about or listening to the soundtrack to …
1. Drive. Starring Ryan Gosling (word of thanks) and the adorable Carey Mulligan in a grisly, violent tale of a movie stuntman who drives getaway cars on the side. Every frame is perfect. The music is, too. I'm afraid to say much more because once I start talking about it, I can't stop, and I don't want to give away too much. See it, and give thanks. And send hate mail to the Academy for snubbing it, Gosling, Mulligan and two actors who should've been nominated for best supporting actor for their surprising turns — Albert Brooks and Bryan Cranston.
2. The Descendants. George Clooney is perfect (once again) in a tale of a less-than-idyllic Hawaii and a less-than-perfect marriage. Clooney's character struggles in his role as parent to two daughters (a teen and tween) after his wife is left in a coma. He discovers and confronts some unpleasant realities about his marriage and himself as he struggles with a far-reaching business decision that will impact his family and the land he loves.
3. The Artist. A quiet wonder! Silence is golden. Or black and white, in this case.
4. Bridesmaids. Kristen Wiig is heiress to Tina Fey's comedic throne. Ages and ages hence, when I'm flipping channels and discover this film, that'll be all she wrote. The story of a rivalry between bridesmaids is one that will never get old.
5. Submarine. On its surface, it's a funny, painful coming-of-age story about an awkward Welsh teenager with delusions of grandeur. (He imagines himself as the star of his own movie, and — in a hilarious sequence — imagines his own death, including grieving classmates, candlelight vigils and news coverage.) But as the title suggests, there's a lot more going on below the surface. Craig Roberts is charming in the role of Oliver Tate. His parents' marriage is falling apart, and he takes it upon himself to intervene. It's a lot for one 15-year-old boy to handle. Especially when he has a new, somewhat ambivalent girlfriend who turns out to have troubles of her own. Sally Hawkins and Noah Taylor play the parents, who are mostly ambivalent toward each other. Paddy Considine is a great comic foil as a mulleted New Age guru who's gotten the attention of Mrs. Tate. Oliver was one of the most memorable characters I saw on screen all year.
6. Horrible Bosses. The intolerable bosses (portrayed by Colin Farrell, Kevin Spacey and Jennifer Aniston) are funny. But not as funny as the band of weary workers out to get revenge. Jason Bateman and team couldn't be more clueless about hiring a hitman. (Yes, that's the solution they come up with.) And, Jamie Foxx couldn't be a funnier gun-for-hire.
7. Martha Marcy May Marlene. Who knew there was talent in the Olsen family? Ashley and Mary-Kate's younger sister acts the hell out of her role as a confused young woman who escapes the cult she called home for a couple of years. But she has a tough time adjusting to her sister's sterile and upper-crust world. John Hawkes ("Teardrop" from Winter's Bone) is so good as the Koreshian cult leader, you forget he's acting. There was talk of an Oscar nom for Elizabeth Olsen, but it didn't materialize. Shame.
8. BUCK. Another snub! The Academy short-listed this gentle film about the original, real-life horse whisperer but didn't nominate it. Shame. It wasn't just one of the best documentaries of the year; it was one of the best films of the year. Buck Brannaman had a hard upbringing, but he doesn't let it get him down as he travels the country helping, as he says, "horses with people problems."
9. Bellflower. The November screening (there was just one) was one of our best bets for November. Rolling Stone says, "Evan Glodell's … debut feature is a thing of toxic beauty," and The Minneapolis Star Tribune calls the film "a new-millennium descendant of Mean Streets." It's a violent love story full of Tarantino-worthy twists and turns. Low-budget, but the writer/director's story-telling prowess is likely to land him a big Hollywood deal next. Let's hope it doesn't change him.
10. The Guard. A buddy film with a real heart and a surprising amount of depth. Brendan Gleeson is a cop in a sleepy Irish town happy to have very little to do on the job. FBI agent Don Cheadle shows up to investigate a crime bigger than either of them bargained for. They bicker and get on each other's last nerve … until they develop the friendship you just knew was coming.
Movies that others are saying are brilliant that I walked out on include The Help (a Disneyfied white-washing of racism in the South in the 1950s where even the pitiful housing the maids live in is bathed in a soft, warm glow) and Tinker, Tailor, Soldier, Spy, which manages to be both dull and confusing at the same time.
I'll, of course, be watching the Oscars on February 26 … but I'm be sulking over the inexplicable diss of Ryan Gosling and the brilliant, bloody Drive.