N.C. Red Has an Opening Date in Plaza Midwood
Bruce Moffett's anticipated new restaurant will open April 18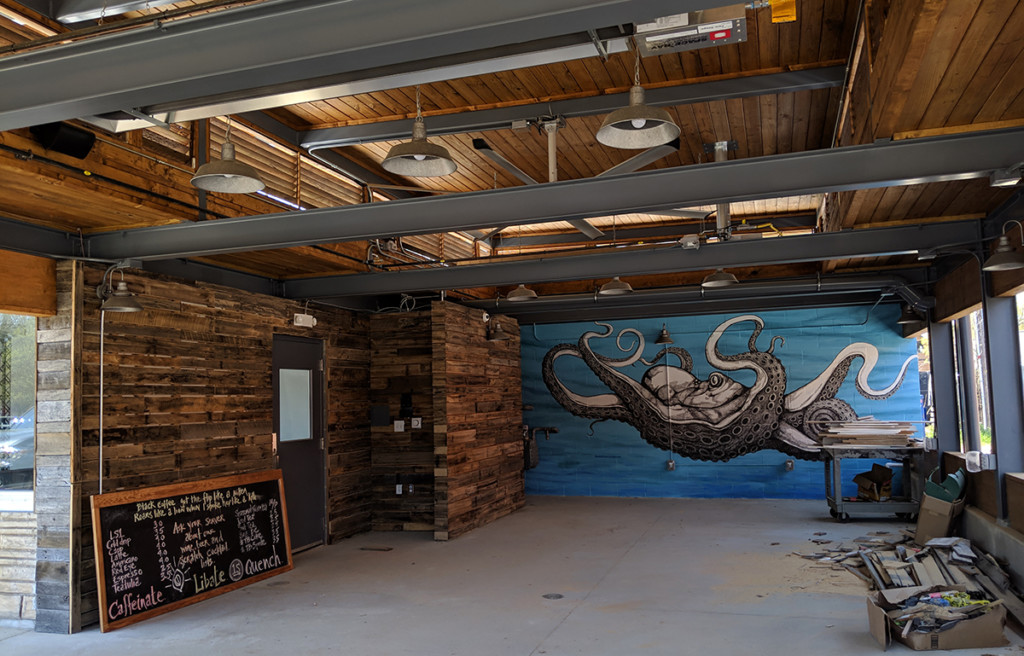 This story was updated to reflect a new opening date provided by the restaurant.
AT LAST: N.C. RED is officially ready to open its doors on April 18. The restaurant is located in the space formerly occupied by the Penguin Drive-In in Plaza Midwood. (Read our deep dive into the background of the restaurant here.)
We can also reveal a few highlights from owner Bruce Moffett's menu:
* "Northern Smalls," made with Point Judith calamari
* "Stuffies," a.k.a. North Carolina clams with peppers, bread crumbs, and Chouriço
* Baked seafood casserole
* Seafood cakes
* "Lobsta" rolls
Guest can look forward to oysters and clams sourced from both coasts, served up as grilled, Rockefeller, casino, or broiled. The "Fixin's" section will include buttermilk biscuits, smoky mac 'n cheese, braised collard greens, corn pudding, and fried pickled green tomatoes.
Andrew Dodd will join Moffett as a partner and executive chef, transitioning from his previous position at Stagioni. The menu is inspired by Moffett's upbringing along the New England seashore, as well as some of his favorite southern culinary traditions. The name N.C Red combines his love for his adopted home of North Carolina with Rhode Island's state bird, the Rhode Island Red Rooster.
Local award-winning artist Randall Kane will add some local flair to the space, with an octopus painting on the exterior of the building, and hand-painted oyster wallpaper in the restrooms.
Moffett plans to continue expanding in Charlotte with a fifth restaurant, Bao + Broth, opening later this spring in Optimist Hall with executive Chef Larry Schreiber at the helm.