Namesake
How to change your last name after marriage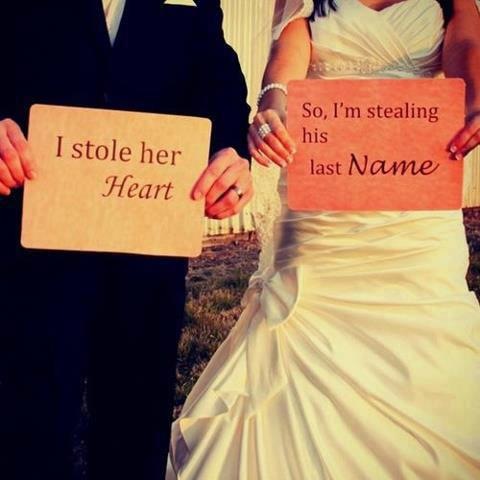 Once you've returned, refreshed and basking in newlywed glow from the honeymoon, it's time to get on to the post-I do duties. First up: legally and officially changing your last name. A simple marriage license doesn't finalize the change. There are a few more steps you must complete. Be sure to wait until after you've returned from your honeymoon. Since your name needs to match all of your travel documents, you'll need to hold off on the change until then.
1. License To Wed
If you don't already have it in your posession, you'll need an original copy of the marriage license with a raised seal to begin the process. To speed up the process, ask the clerk to send one when you apply for the license pre-wedding.
2. Social Network
You'll need to apply for a new social security card. Of course you'll keep the same number. It's just your last name that will change. Once you've filled out the form, mail it to your local office. You'll have the new card in about a week.
3. Hit The Road
Pay a visit to the DMV to obtain a new license. Bring all forms of identification with your old last name along with your marriage license and new social security card. The last thing you'll want is to wait through the line only to realize you're missing a necessary document.
4. Checks and Balances
Setting up joint checking will be next on the list. This is also a good time to gather all checks and monetary gifts from friends and family you've received as wedding presents. Discuss putting these funds into a savings account with your husband. Once you've reached a decision, go to your local bank with marriage license, social security card and new driver's license to set up the account as well as order checks.
5. In Good Company
Once your name change is complete, you'll need to notify all the necessary companies. Be sure to contact your payroll office, all bill pay companies (utilities, gym, etc), credit card companies, voter registration, passport office, primary care doctors, and alumni groups.