Nan and Byron's Opens Its Doors
The anticipated opening of the sister restaurant of 5Church on the horizon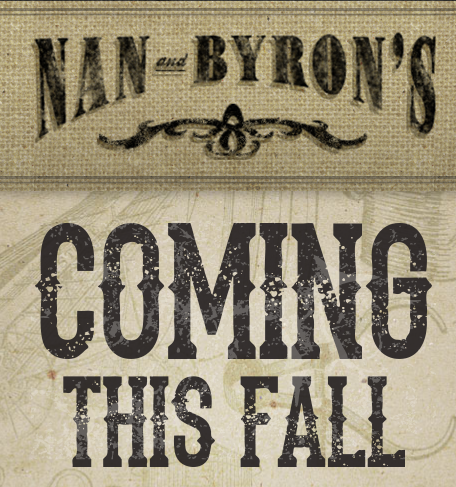 This weekend, Charlotte's Historic South End will welcome the addition of a new restaurant: Nan and Byron's; the sister restaurant of the Charlotte Magazine "Best Overall" restaurant, 5Church.
The family-friendly restaurant's grand opening will take place Thursday, November 7th through Saturday, November 9th, and all are welcome to attend. The new eatery, run by award-winning Executive Chef Marc Jacksina and Chef Jamie Lynch, offers traditional American food such as meatloaf, spaghetti and meatballs, and other classics. There is also a specialty children's menu with "kid-approved" recipes.
The menu and decor will go hand-in-hand; think rustic, comforting, farmhouse, at-home. Amber-colored lighting, ample bar seating and 15 handcrafted cocktails will make the bar section of the restaurant inviting in its own way. House specialties will include the Farmhouse Lemonade and the G'night Moon — a moonshine-inspired concoction. Nan and Byron's will also feature an extensive draft and bottled beer selections, local and import.
The entire space was inspired by the classic American Gothic painting by Grant Wood … you know the one … with the farmer, his wife, and a pitchfork. Vintage furnishings, reclaimed barn wood, local artwork from Nathaniel Lancaster, Rodney Raines and Matt Hooker all lit up by Edison light bulb fixtures will make this new eatery a destination for good food and great atmosphere.
To make a reservation, go to http://www.opentable.com/ or call 980-224-7492.