NC Music Factory Has a 'Small Bar'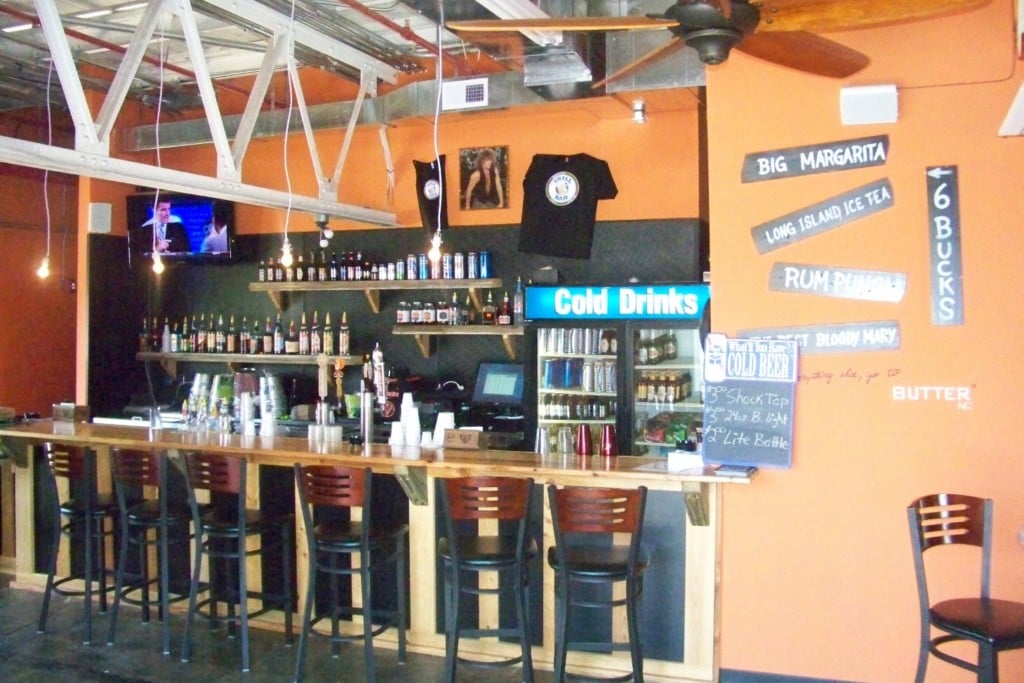 Small Bar is the latest venue to open at NC Music Factory, and it's a clever name for a welcomed concept at the sprawling entertainment complex.
Small Bar opened about a week and a half ago in the space of a former loading dock (on the backside of Bask On Seaboard). As the name implies, the bar is only about 900 square feet but what it lacks in size, it makes up for in heart. By that, I mean the owners care enough to offer you drinks at some of the lowest prices in town. You pay just $4 for twenty-four-ounce beers and, wait for it, only $6 for premium drinks like Grey Goose.
I talked to co-owner and managing partner Mark Dalyrymple who says he and his partners opened the bar because they felt none of the venues at the Music Factory catered to a crowd that wanted to come out and have a few drinks without breaking the bank. He also says he's been pleasantly surprised by the number of people who have trickled in, whether they were on their way to a concert or last weekend's Carolina Panthers game.
Small Bar serves most of your popular beers and liquors, and seats about twenty people or so within its modest confines. If you're claustrophobic, you can still enjoy this spot—it boasts a 1,500-square-foot patio with more than a dozen tables, just in time for this great fall weather. The bar is open Wednesday through Sunday.
Small Bar, inside NC Music Factory, 1000 Seaboard St., smallbarclt.com.
Be sure to bookmark www.charlottemagazine.com/Blogs/Dusk-Till-Dawn to stay plugged into Charlotte nightlife.