NC Music Factory Honcho's Birthday Bash at Butter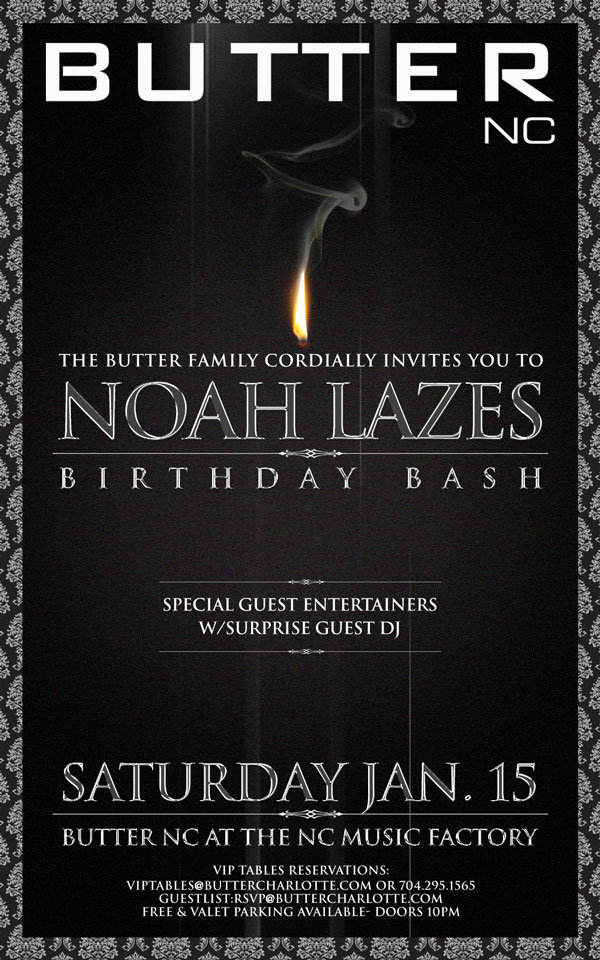 Noah Lazes is celebrating his birthday bash at Butter NC this Saturday. As the developer and owner of NC Music Factory, he's seen his vision come to fruition over the past year, and one would expect he has a lot to celebrate.
Lazes parties on a level that most of us only see in music videos or read about in gossip magazines—car service, bottle service, VIP packed with celebrities and beautiful people. I learned this when I interviewed him three years ago for an article in this magazine ("Kings of the Nightlife," February 2008). At that time, the Music Factory hadn't opened any of its now popular venues. I believe he's turning 40, which is cause for celebration itself.
If you'd like to party with Lazes and the scores of very important people and celebrity friends who are certain to be in attendance, your best bet is to get there early. If you've been to Butter before, you know it can often be difficult getting past the velvet rope. Doors open at 10 p.m. For VIP reservations, email viptables@buttercharlotte.com or call 704-295-1565. Butter NC, 950 Seaboard St., inside NC Music Factory, www.buttercharlotte.com.