Need help choosing paint? Lauren Nicole Designs created a custom paint palette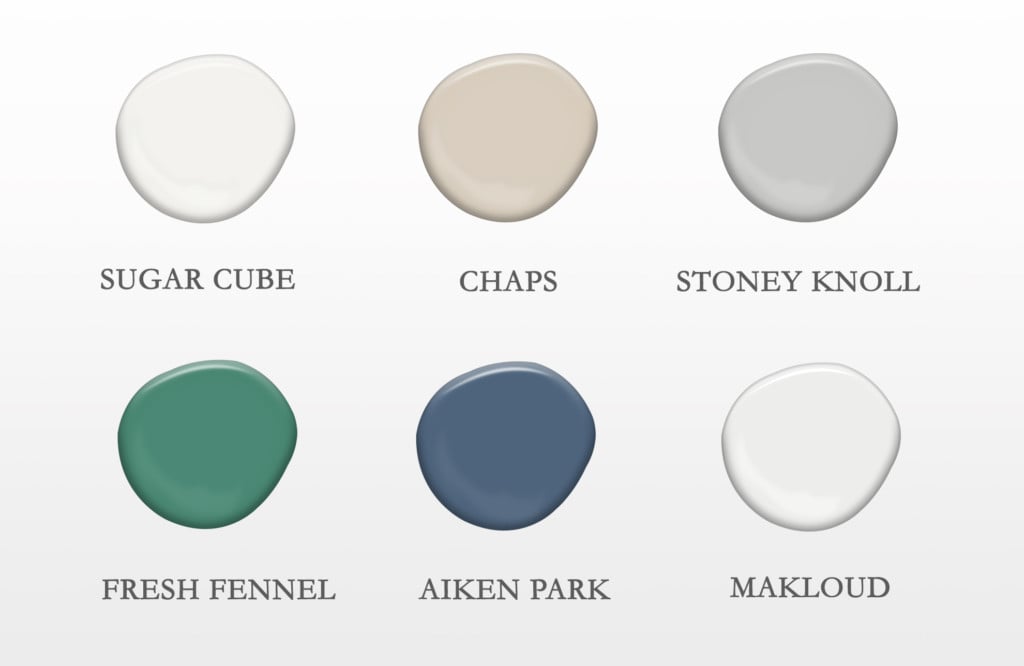 Choosing paint colors for your home is not simple—especially when you see just how many colors there really are. Wouldn't it be helpful to get a designer's opinion? Well, now you can, without having to hire a designer.
Interior Designer Lauren Clement of Lauren Nicole Designs has partnered up with Magnolia Paint Company Benjamin Moore in South End (3609 South Boulevard) to create her own custom paint palette. That means not only did Clement choose and curate the colors, but she actually created these one-of-a-kind hues. With the help of Magnolia Paint Co.'s head "mixologist" Christy Wright, Color and Design Rep Lisa Jenkins, and In-House Color Consultant Yeily Patricia, Clement was able to come up with a beautiful palette full of colors meant to complement one another.
"This line is inspired by my 30-plus-year love affair with all things equestrian," Clement says. "Today, I still ride when I can, and both of my daughters, Finley and Campbell, ride and show their ponies as well. I am inspired every day by nature and the rich tones and textures that surround life in and around the barn, and this paint palette is a way to merge those inspirations with modern-day design needs."
The full calming color palette is sure to bring life to your space, but if you're looking for a few standout hues, Clement describes her personal favorites below.
Makloud
"This paint color is like the little black dress; every home should have it! It is the perfect neutral, a happy gray with a blue undertone that truly goes with everything—it's great for main parts of the house as well as a master bedroom or even a kids room."
Aiken Park
"Y'all know I am a sucker for anything navy, and this navy has a soft gray hue to it, which modernizes it, allowing it to complement so many of the gray-toned pieces that exist in our world today. It is an upbeat navy that would be beyond beautiful in a lacquer on office walls, on a piece of furniture, or on a kitchen island."
Chaps
"Brown. Is. Back. And, let me tell you, a good brown is hard to find! Too orange, too pink, too peach… Ahhh! Chaps is a soft camel color that creates the perfect warm-yet-light neutral hue. I think Chaps is the go-anywhere color that homeowners are looking for."
These paint colors can be purchased exclusively at Magnolia Paint Company located at 3609 South Boulevard. Magnolia Paint Co. is an independently-owned Benjamin Moore store new to the Carolinas. They have expansion plans for four more Benjamin Moore stores in the greater Charlotte metro area within the next few years. The second location will be opening in the Cotswold area (4229 Monroe Road) at the end of 2018.
See the palette in person at the Magnolia Paint Co. showroom, where you can purchase these colors in Benjamin Moore Regal in any sheen. You can take home large (12-by-18 inches) color chips to test in your home for $5 or pick up a sample quart. Additionally, Magnolia Paint Co. can ship gallons of these LND colors anywhere in the U.S. Call, text, or email the showroom for details at 980-207-2164 or service@magnoliapaint.company.