New Charlotte-Based "Party Boxes" Curate Pinterest-Worthy Parties for You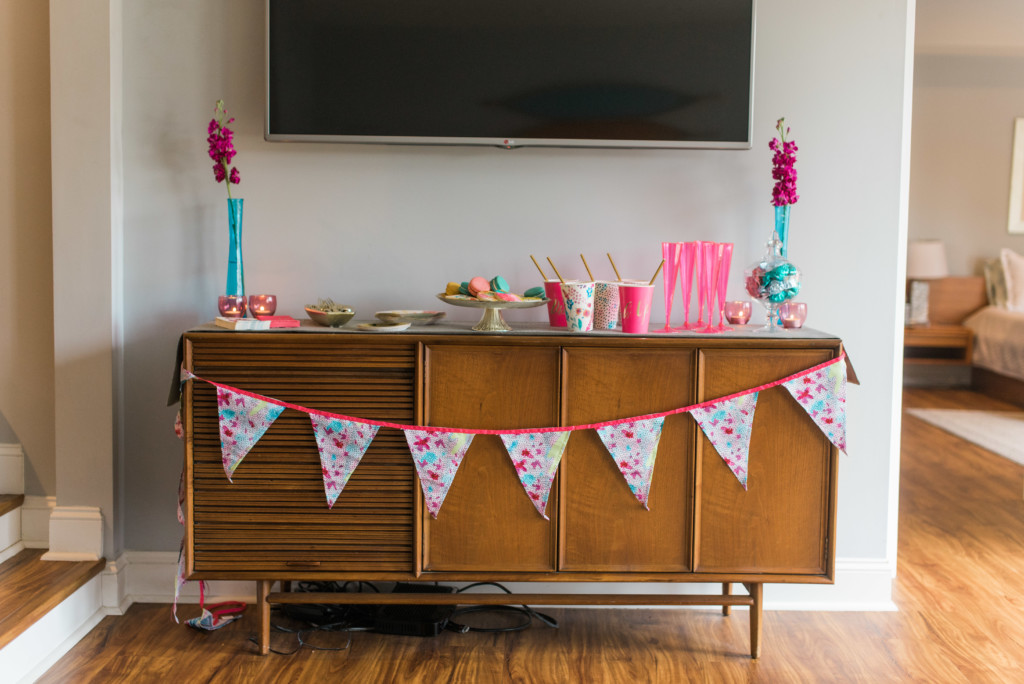 Hooray, you're throwing a party! Whether a baby shower or a Panthers party or any other type of festivity, there are always many different components that go into the makings of a great get-together. One of those components is the theme or decor. If your atmosphere doesn't look or feel festive, neither will your guests.
While scrolling Pinterest and Etsy is a fine way to go about party planning, it can be exhausting. Especially if you don't consider yourself party decor guru, the undertaking can become very time-consuming. Sometimes, don't you wish someone would just do the shopping for you?
Now, someone will.
For the parties that are small enough not to require a professional planner and special enough to require decor (ahem, most parties), new Charlotte-based Party Perfected party boxes are a chic solution. Recently launched by J. Leigh Events, Party Perfected features various, themed boxes filled with matching soiree essentials, such as plates, cups, plastic-ware, and other festive items. The best part? All of the items are tastefully unique—Jennifer Bishop, the owner of J. Leigh Events, hand-picks the pieces herself.
"I created the party boxes because I believe party planning should be fun and easy. The boxes eliminate the endless online searches and visits to Party City and Target," Bishop says.
Currently, her offerings include Unicorn Party, Boho Fiesta, Silly Circus, Fluorescent Floral, and Coastal Blue boxes, with special seasonal additions such as the current Spooky Soiree box, which is almost sold out. The boxes range in pricing from $50 to $145, and there are options to pick more items to put in your box if you'd like. Additionally, you can create a custom tailgate party box, or, if you already have a theme in mind, you can request a custom box curated to your party vision. Just order it online, and it shows up at your door in time for the fiesta. Check out the boxes on the J. Leigh Events website.