New Hotel Tower's Rooftop Bar, Lounge Christened 'Nuvole Rooftop TwentyTwo'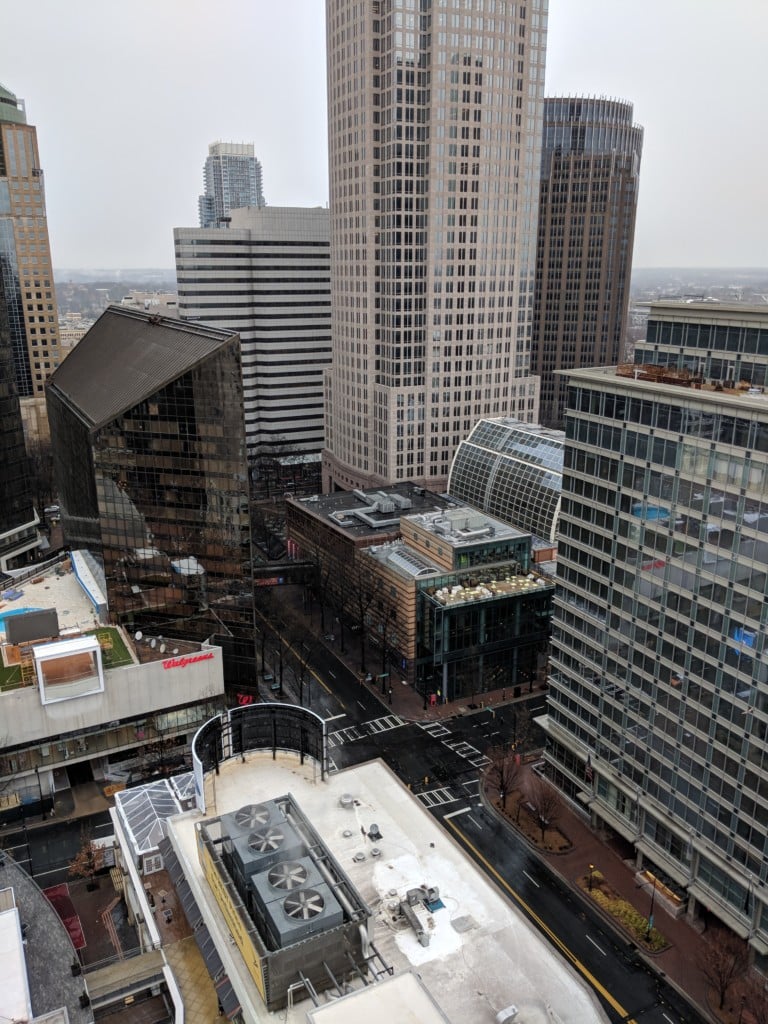 The rooftop bar and lounge planned for the AC Hotel and Residence Inn Charlotte City Center project has its name: Nuvole Rooftop TwentyTwo will open in the weeks after the rest of the hotel tower opens this spring above the Epicentre in uptown. "Nuvole" is an Italian word for "cloud," hinting at both the elevated nature of the area and what McKibbon Hospitality says will be a "change in atmosphere" at the bar and lounge, with its hyper-local focus. McKibbon partners with Charlotte's Vision Ventures on the entire hotel tower site.
Nuvole Rooftop TwentyTwo plans to have locally and regionally inspired plates, cocktails, wine, and beer. McKibbon's hired Peter Pollay of Mandara Hospitality Group in Asheville as a consultant on the project. He is the owner, operator, and executive chef for the restaurant Posana in Asheville. Menu items include Carolina Bison Tartare, a Seafood Tower with North Carolina shrimp, Smoked Pork Belly Mac and Cheese, and more.
Visitors can expect indoor and outdoor seating at the bar and lounge. Local musicians and artwork are planned for the space, as well. The 22nd floor of the hotel tower also has a 1,350-square-foot penthouse suite. The entire site brings 300 new hotel rooms to uptown.