New Miniseries at Petra's Offers Jazz, Poetry in One Show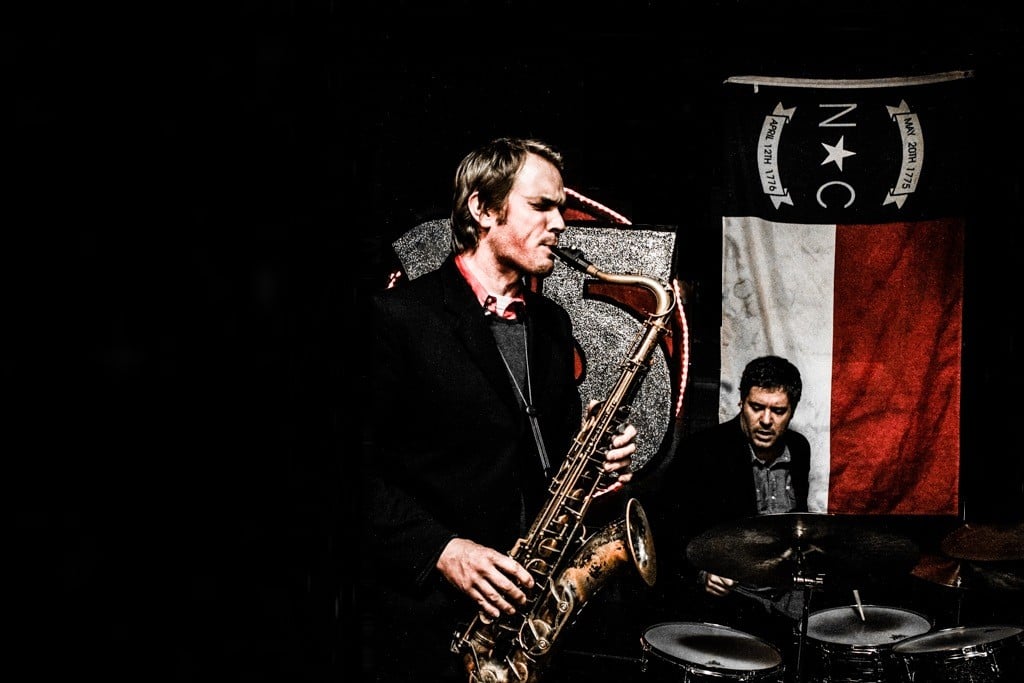 PETRA'S CONTINUES TO BE one of the city's most diverse arts venues, with its involvement in BOOM, regular showcasing of visual art, and hosting touring and regional musical acts. A new miniseries, a collaboration between jazz act Ghost Trees and Amy Bagwell, brings a program that celebrates jazz and poetry to the Plaza Midwood locale. The Antidote arrives in October, in three Friday shows.
Brent Bagwell, one-half of Ghost Trees, says that they're interested in the juxtaposition of these forms—jazz and poetry—and not necessarily a combination of the two. Bagwell says they're setting out to "place these two arts, each offering such singularly directed communication, beside one another."
The name "The Antidote" is a bit inside. It's a catchphrase that's been used by Amy Bagwell and Brent Bagwell, who are married, for years to refer to work that "speaks from the spirit of its origins." Brent adds this, in explaining the idea behind this set of shows: "I wanted to program a series that was all about people making real, earnest music and asked Amy to help find poets who were doing the same in their field. The hope is that the combination might serve as an antidote to the irreality that is creeping in all around us."
The Bagwells were previously part of the founding curatorial team for New Frequencies, the McColl Center series centering on musicians, dancers, and writers pushing their respective forms forward.
Check out the full schedule below (with guests listed in performing order):
Friday, Oct. 6:
Ghost Trees; Justin Evans (poet, co-creator of the Mystery Meat podcast); Jacob Wick (Mexico City-based trumpeter); Nathaniel Mackey (Durham-based poet); and free jazz act Ballister
Friday, Oct. 13:
Ghost Trees; Kate Claesson (Charlotte poet); Kent O'Doherty (local saxophonist); Morri Creech (visiting poet and Queens instructor); and Norwegian jazz group Cortex
Friday, Oct. 20:
Ghost Trees; Amy Bagwell; Burton Greene (Amsterdam-based pianist and free jazz legend); Jon Pineda (poet from Virginia); and experimental jazz group Hearts and Minds