New taproom releases this week from Heist and Sugar Creek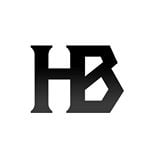 Two local beers that have been in the making for a while are set for release this week. Here are the details:
–Since Sugar Creek Brewing opened in October, there have been hints and whispers of a giant beer in the works – one that would run right up to the legal limit of North Carolina's allowed alcohol content. Two weeks ago, those rumors were confirmed when Sugar Creek posted a picture of Sugar Creek XV, with a subtle nod to the state's allowable ABV limit of 15 percent. The first of the brewery's "private cellar" beers, Sugar Creek XV will be released in the taproom today (Monday) at 4 p.m.
Sugar Creek XV is described as a whiskey barrel-aged strong dark ale "with notes of raisins, plums and other dark fruits; American oak; and sweet malt." Given the high alcohol content, XV will come in individual 6-ounce pours, or 4 ounces if you get it as part of a flight. Again, the brewery opens at 4 p.m. and there is a limited supply of Sugar Creek XV, so don't hesitate if you want to try this beer.
Also, if you look at the aforementioned picture, you'll also see what looks to be a label design of Sugar Creek Pale Ale, one of the brewery's most popular beers. When released, Pale Ale will be Sugar Creek's second bottle release, joining Dubbel.
—I sung high and well-deserved praises about Heist's Cataclysm series back in February. That beer will return to Heist Brewery this Thursday, perhaps better than ever. As part of Heist's Russian Imperial Stout series, Cataclysm I was released in December and followed two months later by Cataclysm II. Head brewer Eric Johnson and assistant brewer Alexa Long also took some of that beer and have been aging it in Knob Creek whiskey barrels for the last six months. Barrel-aged Cataclysm II is set for release this Thursday at the brewery.
Heist also recently collaborated with soon-to-be-open Wooden Robot Brewery for Mango and Cash, a mango saison. This beer comes in at 6.1 percent ABV and was released at Heist this past Saturday.