Newsroom
Notes on announcing your engagement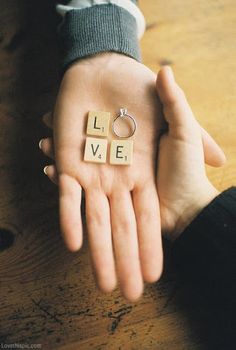 Like two peas in a pod, holiday season means engagement season. So if you've found yourself in newly engaged bliss, take a moment before making a mad Twitter dash to inform the masses. In the era of social media communication, we've become desensitized to the excitement of engagement announcements made via cliché status updates or left hand pictures posted in haste. While such snippits will undoubtedly be posted on all your various outlets eventually, why not make the news equally surprising and special to those who mean the most to you? Delivering the news individually to those who matter the most will make close friends and family feel as though they are sharing the moment with you personally. I can't count the number of friends who have vented feelings of rebuff, aftering being lumped in with the hundreds on Facebook or Twitter. So here are my words of wisdom on the matter.
Tête-à-tête
Unless the question was popped abroad or out of town and you simply can't wait, let your immediate family know in person rather than on the phone. The thrilling news is much better received when hugs can be given and champagne popped. Stop by for a visit or meet for dinner to show the ring and celebrate together.
Extension Cord
Maybe you have a large extended family on one or both sides of your parents.' Basically the rule of thumb is, if the person is close enough to you that you would communicate with them via email (but not often by other means), refrain from a mass message. Instead, write a few quick notes individually to each person. Otherwise the sentiment will mean about the same as finding out via Facebook.
Paper Goods
If you're particularly patient in spreading the news, why not opt for an old-school snail mail announcement. It's romantic and unexpected. Plus it makes for a perfect pick-me-up in any friend or family member's pile of mail. Let them see your supreme thoughtfulness as a first impression of the big day to come.
Surprise Party
Host an intimate (or large!) get-together for any friends and family with whom you wish you celebrate the news. When it comes time for the toast, announce the engagement. Et voila! You've let all your nearest and dearest in on the news, and you can party the night away immediately!