Nightlife News: Hello to Threes, Dillinger's, and Celebs; Breakfast Club Goes Bye-Bye
Several recent changes on the Uptown bar, lounge, nightclub scene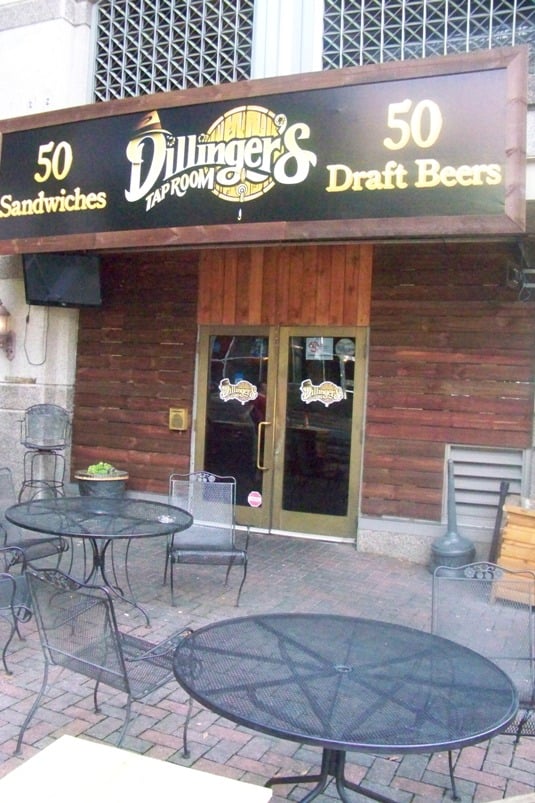 In NASCAR, late summer to early fall is known as "silly season." It's a time when several NASCAR drivers often either look for new race teams for the next season, or race teams announce they're releasing certain drivers at the end of the season in pursuit of new ones. Over the last couple of months, the Uptown bar, lounge, and nightclub scene could be described as silly season as well. Here's a quick rundown of a handful of the notable changes.
Dillinger's Taproom
Formerly Stool Pigeon's
Open since early August, the wording on Dillinger's marquee touts 50 sandwiches and 50 draft beers. Inside you'll find plenty of stripped down wood, from the floors to the walls, along with an abundance of table seating, several flatscreen TVs, including multiple TVs assembled on one wall with each one tuned to a different sports channel. A row of kegs, plus a creatively designed ceiling fan over the bar complete the rustic décor. 214 N. Church St., 704-358-3788, dillingerstaproom.com.
Threes Tap Room, Wine Bar & Café
Formerly Press Wine/Food
In late July, Press became Threes, but if you hadn't noticed the new signage out front you probably wouldn't have realized the place changed ownership and names. Threes is pretty much the same concept—a wine bar serving small plates—but the décor has been spruced up with new furniture and such. It has the same cozy, intimate feel, with the great sidewalk patio. 333 W. Trade St., 704-370-3006, threesclt.com.
Celebs Restaurant & Lounge
Formerly Presto Bar & Grill
Celebs is an interesting, if not audacious, name for a venue in Charlotte. It opened about a month ago, and there's a lot going on with this place. From the outside patio, it looks like you're about to enter a sports bar. But once inside, the first floor looks more like fine, casual dining. And upstairs is more of the late-night bar/party scene. There's live music or a DJ six nights a week. But will it live up to its name? We shall see—celebrities to appear there so far include Joe Jackson (the King of Pop's dad) and actresses Lisa Raye and Meagan Good. 445 W. Trade St., 704-334-7088, celebsrestaurant.com.
Breakfast Club
Closed—what's to come?
This 1980s-themed nightclub lasted for more than a decade in Uptown, until closing a week and a half ago. I'm surprised it survived the real estate boom and subsequent recession, because this property at the corner of East Sixth and North Caldwell streets seemed entirely too valuable for a nightclub that boasted no frills, with small cover charges and affordable drinks—a rarity in Uptown these days. I'm not sure what will become of this spot—they've already stripped off most of the exterior signage and awnings (as you can see in the photo on the left), some of which, inside and out, was auctioned off during its final nights. According to a post by the club's Facebook page, a new nightclub called Roxbury will open in October, but it's not clear whether it will be in the same location. And from my years of experience covering nightlife, new clubs never open on schedule. 225 N. Caldwell St., that80sclub.com.
Be sure to bookmark www.charlottemagazine.com/Blogs/Dusk-Till-Dawn to stay plugged into Charlotte nightlife. Follow me on Twitter @HollidayInk; email me at jarvish@grownpeopletalking.com.