Nightlife News: Q-Tavern and Hattie's Tap & Tavern Now Open; Uber Offers Passport to NoDa
The latest news, poised to impact Charlotte's nightlife and social scene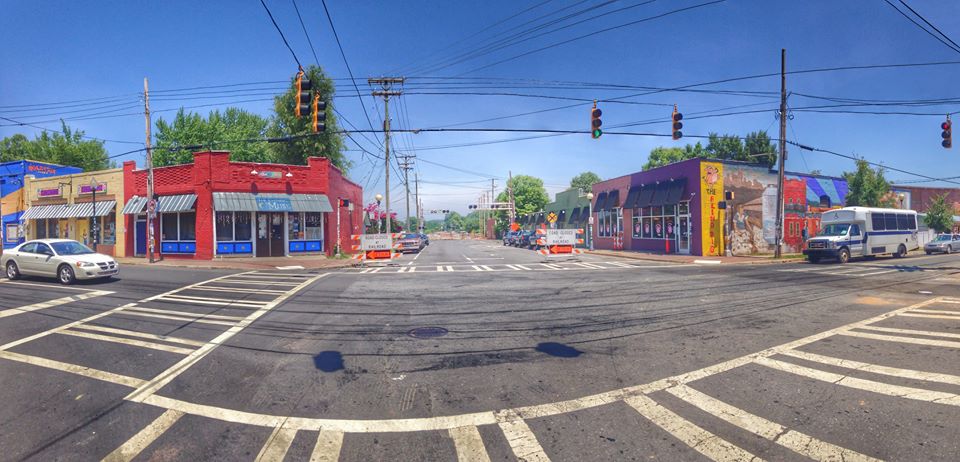 Here's a quick rundown of what's new within the city's nightlife and social scene.
Ride and Save
NoDa is a thriving, quintessential Charlotte neighborhood. And while it had long been marketed as "Charlotte's Historic Arts District," at some point boosters added the word "entertainment" to the lingo. And rightfully so, because in 2014, NoDa is home to far more bars and live music venues than art galleries (still some great shops too though). Plus, new apartment buildings and condos are continuing to go up, which will make it even more of a destination for the young and hip. But with all that growth has came construction, which has wiped out lots of the once-convenient parking in the area. Thankfully for you bar-hoppers, the NoDa Neighborhood and Business Association has announced a new partnership with Uber, called Passport to NoDa. So now when you ride Uber (the affordable car service that you summon from your phone app) to this part of town, you can show your receipt to any of more than 20 participating NoDa businesses—including Dolce Vita Wine Bar, The Evening Muse, Solstice Tavern, and Heist Brewery—and receive discounts and special offers. blog.uber.com/noda.
Beers and Q's
Q-Tavern has opened at the new Fairfield Inn & Suites Charlotte Uptown. It's described as "a new craft tap concept featuring locally sourced food and beverage options atypical of anything you would expect." And by offering plenty of locally brewed craft beers in a hotel bar, Q-Tavern will give out-of-towners a first-hand experience of Charlotte's rapidly growing craft beer scene. The gastropub will hold its grand opening celebration on November 6, 5-8 p.m., including food and drink samples, live entertainment, and prize giveaways. Click here to RSVP. 201 S. McDowell St., 704-372-7550, qtavern.com, facebook.com/qtavernrestaurant.
Before You Tap Out
Another new tavern has opened in Charlotte—this one is of the dive persuasion. But sometimes you prefer a good neighborhood dive bar. Hattie's Tap & Tavern opened two weeks ago in Plaza Midwood, in the space that was formerly a billiards bar (called The Boasting Hound). Go to Hattie's if you don't want glitz and frills, want to order beers and cocktails without spending a lot of money, and occasionally hear some live music. 2918 The Plaza, 980-938-6228, hattiescharlotte.com, facebook.com/hattiescharlotte.
[photo credit: Facebook/Pretty and Whimsy Portrait Photography]
Grave Digger's Ball Tickets Giveaway
Charlotte magazine is giving you the chance to win VIP tickets to Grave Digger's Ball, which is one of the largest parties of the year and takes place Saturday, October 25 in Uptown. Click here to enter the contest (ends Friday at 9:30 a.m.).
Be sure to bookmark www.charlottemagazine.com/Blogs/Dusk-Till-Dawn to stay plugged into Charlotte's nightlife and social scene. Click here to sign up to receive the weekly Dusk Till Dawn e-newsletter. Follow me on Twitter @HollidayInk; email me at jarvish@grownpeopletalking.com.