Nightlife News: Societe's Grand Opening, Your Fantasy at Tilted Kilt, and More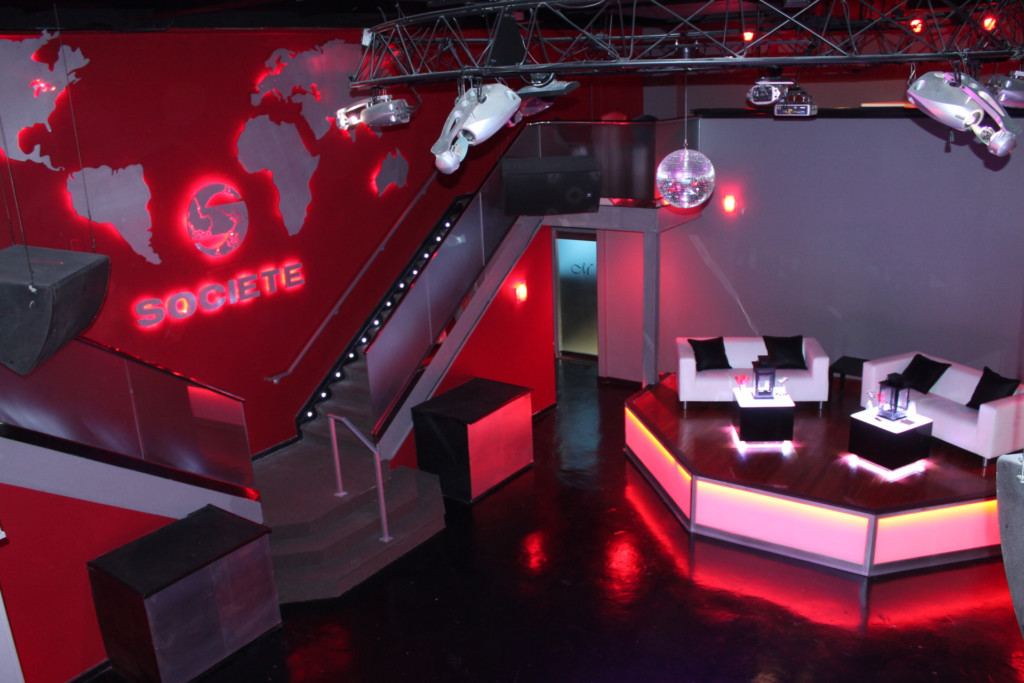 You don't go out to the clubs much, huh? Well, you can at least feel like you're in the know by reading these Charlotte nightlife news bits (and have something hip to talk about over the water cooler).
Societe's grand opening
Societe, one of Charlotte's newest nightclubs, actually opened its doors during CIAA Week in early March to capitalize on the tens of thousands of visitors the tournament brings in (most of whom come to party). But by spring, things had quieted down at the Elizabeth club. Over the last month, activity has ramped up again and now the owners are hosting an official grand opening this weekend.
The lineup:
Friday, August 17: Styles P performing live, also with DJ Kid Capri. 10 p.m.-2:30 a.m.
Saturday, August 18: All-White Affair with Verse Simmonds performing live. 10 p.m.-2:30 a.m.
Sunday, August 19: DJ S&S Ciroc Boyz Grand Opening Day Party. 4-9 p.m.
The nightclub scene has gotten really competitive in Charlotte in recent years, so Societe will have to work hard to carve out its own niche. It doesn't help that it's located in a building that has seen its share of nightspots over the years. Most recently it was the short-lived gay dance club Closet. Before that, in 2009, it was Décor 1202, which catered to a similar market that the new Societe is going after.
Societe, 1202 Charlottetowne Ave., 980-939-1910, societecharlotte.com.
Big money to spin
Forbes recently released its list of "The World's Highest-Paid DJs." You probably wouldn't believe how much some of these guys are making now for playing music—and no, it's not the same as the super-cool playlists you put together on your iPhone. Over the past 12 months, the world's ten highest-paid DJs pulled in $125 million, according to Forbes. And some of these top-earning DJs have played in Charlotte over the past year. It's a testament to local nightclub owners and promoters being willing to shell out the big bucks for these big-name spinners.
Number one on the list, DJ Tiesto raked in $22 million over the past year. He played at Phoenix last year shortly after its grand opening. Second-place earner, Skrillex, brought in $15 million. He played to packed houses at least twice in Charlotte last year; first at Marigny then at Amos' Southend. If you flashback to last August, you'll find this Dusk Till Dawn interview I did with Charlotte party promoter Derek Braun, who was preparing to move to Las Vegas to open a booking agency for DJs. It is indeed big business.
Fulfill your fantasy

The waitresses and female bartenders at Tilted Kilt Pub and Eatery make the more well-known Hooters girls look tame. It's something about that plaid—probably because it's not that much actual material they're wearing (photo credit: facebook.com/tiltedkiltcharlotte). The Charlotte location of this national franchise is inviting fantasy football players to hold their fantasy draft parties there before the start of football season. In case you didn't know how serious fantasy sports are becoming–it's that serious. Give Tilted Kilt a call for more details on hosting your party.
Tilted Kilt, 13230 Carowinds Blvd., 704-910-5353, charlotte.tiltedkilt.com.
Up Tempo
Tempo, the venerable nightclub on Charlotte's westside, has recently completed a remodel. The new décor and redesigned bar are highlighted by a colorful array of lights throughout the club. Click here to see photos.
Tempo, 4809 Wilkinson Blvd., 704-391-8909, tempocharlotte.com.
Be sure to bookmark www.charlottemagazine.com/Blogs/Dusk-Till-Dawn to stay plugged into Charlotte nightlife.