No Takeoff
In three acts, Carolinas public life as absurdist play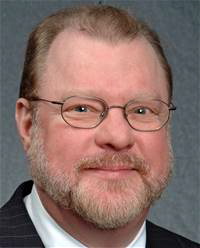 Public life in the Carolinas is going Jabberwocky on us. Or, in the case of the initial meeting of the Charlotte Douglas International Airport Commission, veering into Jean-Paul Sartre territory.
This may be my favorite Observer headline of all time. Ely Portillo's story is pretty good, too, capturing the fundamental absurdity of a public body with no money or authority and serious doubts about its own legitimacy:
Some commissioners were upset by the meeting's ambiguous tone and direction.
"I come to a meeting and we're on trial?" asked Jim Lawton, Iredell County's appointee. "I'm literally wasting my time. Apparently we've got some agendas here."
"We've been established to look over nothing, because we can't oversee anything," said insurance executive Cameron Harris.
"We don't really have a job or a role," said Pam Syfert, a former Charlotte city manager and commission member.
Stolz's quip summed up the group's plight: "We're a commission without a country."
Charlotte City Manager Ron Carlee told the commission the city will continue its fight.
"If in fact the city prevails in its litigation, as we expect, it will be as if this commission never existed," Carlee said.
Hell is other people — 13 of them, trapped in the purgatory of Room 267 at the Government Center, with a mandate they have no power (and limited interest) to exercise and a pending court ruling that could invalidate the whole thing. Meanwhile, the subject of all this, CLT, hums right along.
60 Minutes' Lara Logan admitted this morning that the network botched its "explosive" Benghazi report from a couple of weeks back. "We were wrong," Logan said. "We made a mistake."
One wonders if an apology is forthcoming from U.S. Sen. Lindsey Graham of South Carolina, who's been holding up President Obama's Cabinet appointments — including that of Charlotte's Mel Watt, nominated to head the Federal Housing Finance Agency — based on the 60 Minutes report.
The N&O had some piquant language for Sen. Graham in a recent editorial:
Watt's nomination is idling, thanks to Sen. Lindsey Graham of South Carolina, a man with a passion for the sound of his own voice and the flickering image of his face on television. If he can toss in a little bashing of the president and former Secretary of State Hillary Clinton, it's all the better to Graham, who is up for re-election in 2014 and facing primary opposition from his party's right wing. Graham as a House member also participated in impeachment proceedings against former President Bill Clinton.
Graham says he's going to hold up "every appointment" in the U.S. Senate until the survivors of the attack on the American complex in Benghazi, Libya, go before Congress. Graham and other Republicans have tried to use the attack in which Ambassador Christopher Stevens and three others were killed as evidence of a cover-up of some kind in the White House or a failure on the part of Hillary Clinton …
Graham and his GOP mates, driven by a burning hope to dispatch Clinton to retirement rather than watch her take the White House for Democrats, are grasping at partisan straws. In using Watt's nomination as some kind of club over the White House, the senator from South Carolina engages in raw and self-serving partisanship. But at least his motives are transparent.
I'd expect nothing less from the Senator. I'd also look forward to the day he finally gets voted out of his seat, except God only knows what raving Jim DeMint-by-way-of-John C. Calhoun know-nothing monstrosity the Palmetto State would puke up to take his place.
Oh, this is just funny (from the N&O's Under the Dome blog; emphasis mine):
Republican U.S. Senate candidate Greg Brannon is acknowledging his campaign lifted material from Kentucky Sen. Rand Paul's website.
Brannon's campaign website includes descriptions of his stance on major policy issues that appear identical to passages on Paul's 2010 campaign site. It comes as Paul himself faces questions about plagiarism, The New York Times reported Thursday.
In a statement Friday, Brannon said a member of his staff drafted the pages for his website and he signed off. "I reviewed them, agreed with every word, and approved them," he said. "While I am sorry it was copied, it completely captures my views on the issues."
Brannon is a first-time political candidate aligned with the tea party. Paul recently endorsed Brannon in a four-way GOP primary that includes House Speaker Thom Tillis, who polls show is the early frontrunner.
Brannon said his campaign would "revise and footnote (the website) to make the source clear."
But a spokesman did not immediately respond to a question about whether Brannon would take down the identical passages or just attribute them. Other inquiries about how the plagiarism occurred and whether the staffer is still a member of the campaign also went unanswered.
These ignoramuses not only plagiarize shamelessly — big, independent thinkers, they are, with lots of original ideas! — but show no sign of understanding what plagiarism, like … is, or why it matters.
It makes a kind of perverse sense. When your governing philosophy is based entirely on messaging, and you pride yourself on message discipline, then copy-and-pasting your way through life isn't cheating — it's efficiency. A hand busy doing original research is a hand that could be accepting a campaign contribution.