NoDa Brewing Company announces plans for new facility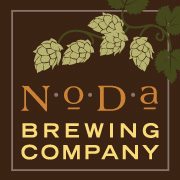 Fresh off a beer release that saw people begin camping out at 3 a.m., NoDa Brewing Co. has announced more big news: the brewery has landed on a site for an expanded production facility.
Located at 2921 North Tryon Street, the facility is roughly 32,000 square feet and will be on the corner of 32nd Street and North Tryon Street, about 1.2 miles for NoDa Brewing's current location on North Davidson Street. Suzie Ford, who co-owns the brewery with her husband, Todd, says they are shooting for a completion date sometime next summer. NoDa will keep its current taproom and facility and use it for specialty brewing, such as sour beers and barrel-aged beers.
The building was constructed in 1930 and currently houses The RAY Company, which provides roofing services. It had been vacant before The RAY Company purchased it in 1997 and was once the home of a vinegar factory for Fleischmann's Vinegar.
NoDa co-owners Suzie and Todd Ford had been on the hunt for a new facility for several months now. With continued rising demand of its award-winning beer, the brewery needed to grow in order for additional equipment, along with the housing of its own canning line.
NoDa's new site will also enjoy the fact that it will be in the middle of two stops (25th Street and 36th Street) on the proposed LYNX Blue Line extension.
Expansion is nothing new of late to Charlotte's breweries. Olde Mecklenburg recently opened its new facility, while Birdsong and Triple C are in the midst of currently expanding as well (Birdsong to a new location, Triple C enlarging its current building).
You can see a street level view of what will be the future NoDa Brewing here, and look for much more to come on this, as well as the other expansion of Charlotte's breweries, in future On Tap posts.