NoDa's New Cocktail Bar, Opening This Week, Has a Custom-Made Spin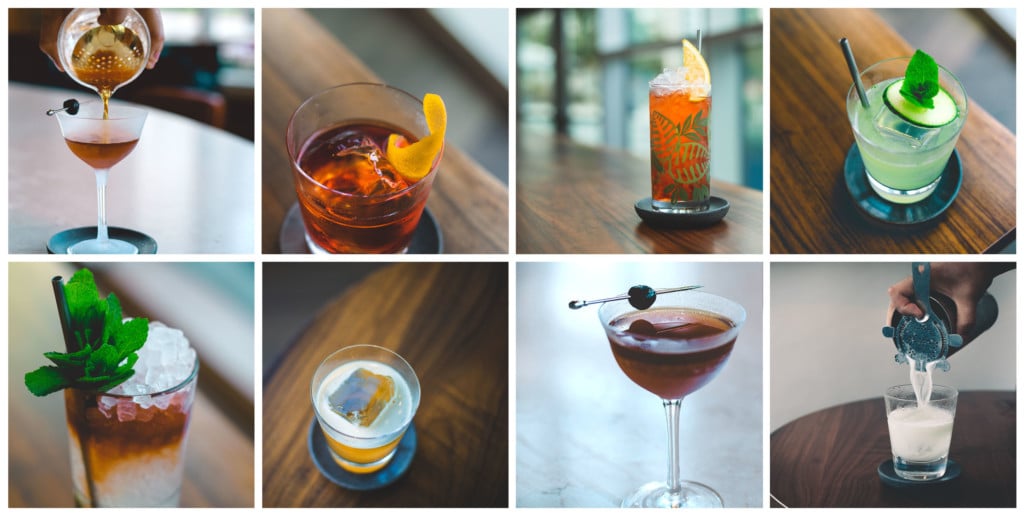 A NEW COCKTAIL BAR officially opens in NoDa this week, but there's just one catch: it doesn't have a cocktail menu. At Idlewild, bartenders create custom made cocktails based on customers' requests. According to managing partner Vince Chirico, this approach is about building relationships with his guests. "It's not a new concept, but it's new to Charlotte," he says. "This is not a volume bar; it's hospitality-focused."
Located inside the new Novel NoDa building on the Blue Line light rail extension, the space isn't large, and that's just how Chirico wants it. "It's designed for 30 to 45 customers, max," he says. "We want to keep it intimate, so no TVs. I want people to come in and feel relaxed."
After seven years of bartending in New York City, Chirico moved to Charlotte last year to escape the "rat race" and try something new. "It's a city, but it's a different kind of city," he says of his adopted hometown. "The people are nice, it's very friendly, and it's obviously growing, so I wanted to be a part of that. And NoDa reminds me of home, with a Lower East Side vibe."
Each cocktail at Idlewild is $12, and Chirico says his style of bartending puts an emphasis on the classics. "If you want something classic, we'll make you the best Manhattan you've ever tasted," he says. "And if you're feeling adventurous, we'll make you something custom."
In addition to the cocktail menu (or lack thereof), Idlewild has a simple wine and beer selection as well. "We'll have one red, one white, and one champagne," Chirico says. "We'll also have some local brews and tall boys." And though the membership-based bar has a $1 fee, "this is not a speakeasy thing," he says. "I don't like the word 'mixologist.' We're not infusing anything. We'll find something to suit everyone's taste."
For food, he's enlisted Chris Boylston (formerly of the Asbury) to oversee his "small plates, small bites" menu. "I love a good charcuterie board, so we'll have lots of meat and cheese," Chirico says. "We'll also have vegan options and gluten free bread. I hate saying no, so I want to have something for everybody."
As for décor, Chirico says there's a "grassy, green, earthy element" with lots of potted plants on the shelves. Across from the bar will be banquette seating, plus two round booths in the back. And the name "Idlewild"? It's a term Chirico says he always liked, but it was also the original name of John F. Kennedy International Airport, so it's a nod to his New York roots as well.
This venture has been nearly two years in the making, but once Idlewild opens on February 14, customers will likely see Chirico behind the bar, doing what he does best: bringing some New York flair to the Queen City. "I owe a lot to the bartenders before me who have done this," he says. "Our tagline is 'casual elegance.' We want to have fun, but we also take what we do very seriously."
Idlewild is located at 424 East 36th Street in Unit 2, directly under the apartments at Novel NoDa. Food and drinks are served from 5 p.m. to 2 a.m. seven days a week.