"Noises Off" Brings On The Laughs
My Q&A with Carey Kugler, the director of CPCC's new production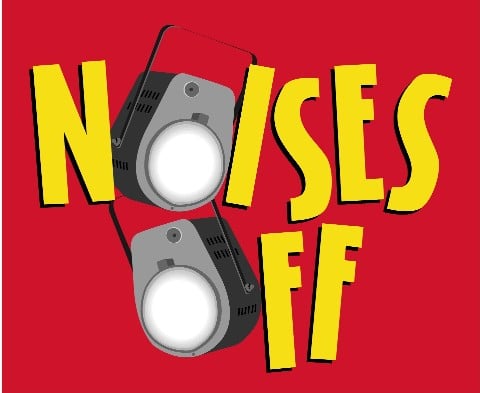 Thank the art gods for CPCC Summer Theatre — an oasis in the midst of an otherwise dry cultural season. Noises Off at CPCC Summer Theatre June 29 and runs through July 5. I chatted with director Carey Kugler about what makes the show so special.
Revue: This is a play about a play, right? Actors are rehearsing a comedy called Nothing On that's destined to be a flop. Do the actors realize it's going to be a flop?
Carey Kugler: I never thought so, although they have hitched their wagon to a fading star. Most of them have been around the block and this is a tour, but I think they are naive enough to hope for a success.
Revue: What attracted you to this play?
CK: Probably next to Lend Me a Tenor, this is my favorite farce. It is so brilliantly timed, and he [playwright Michael Frayn] always finds a new twist to keep it fresh.
Revue: Who's the audience for it?
CK: Everyone can enjoy the energy of the comedy, but it doesn't hurt to know a bit about show business.
Revue: Who are the leads, and what do they bring to their roles?
CK: We've hired four extarordinary young actors to play the two couples in the cast. Jerry Colbert is playing the director, Lloyd, and it's a role he's been waiting to play. Veteran character actor Kevin Campbell will be our Selsdon, the drunk burgler. Anne Lambert will be performing the challenging role of Dotty, and it's her first time. All in all, a nice mix of Charlotte's finest and new faces.
Revue: What's your background?
CK: I was primarily an opera stage director for my first life, in Philadelphia, and this will be my sixth consecutive production for CPCC Summer Theatre, including 42nd Street, Dial M for Murder, The Rainmaker, Barefoot in the Park and last season's Deathtrap. I was an original member of the first company back in 1974 and I am a native Charlottean. I teach theater arts at Hopewell High School, where we have an award-winning program. In fact, we've been invited to perform at the 2013 Edinburgh Fringe Festival.
Revue: How true to life is the action shown in "Nothing On"? Can dress rehearsals be this funny and dreadful — with missed cues, forgotten lines, etc. — at the same time?
CK: It is, unfortunately, very possible and sometimes art really does imitate life. Live theater can be very dangerous!
Revue: Have you seen the play performed before? How will that performance inform what you're doing?
CK: I actually did the play with my high school in 2005. Generally, I like to throw out most of what I did and start over, but this play is written so exactly the director can't play around very much or the structure falls apart. I loved the movie. John Ritter died the day we opened in 2005, and we paid tribute to his career with a film homage before the curtain went up.
Revue: Anything else you'd like to share?
CK: This is probably the hardest show to rehearse in all theater. We have 10 days. Exciting doesn't begin to describe how that feels! Just remember the "art/life" bit, and come prepared to laugh!