Non-Saturday Nuptials
Break the matrimonial mold (and not the bank) by opting for an "off-day" wedding celebration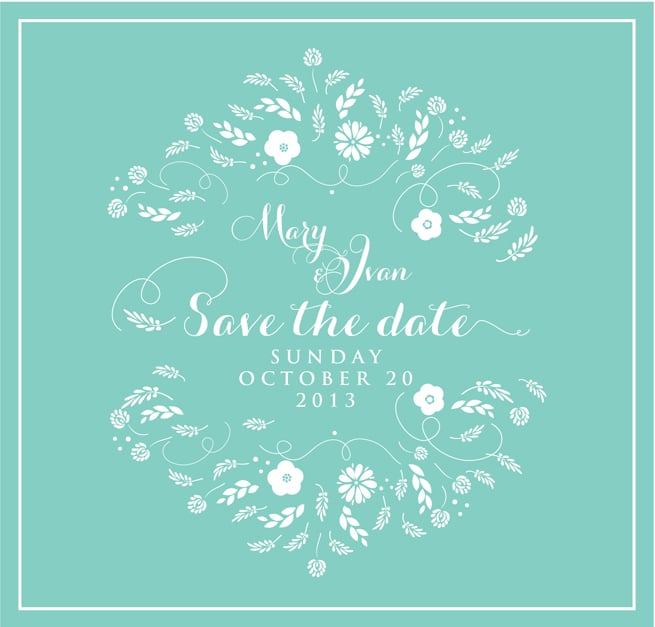 You'd love to wear the lacy Monique Lhuillier gown and dance the night away in a tent studded with chandeliers, but you're short on funds. Or perhaps you've found the perfect location for your reception—only there's a two-year wait list for a Saturday celebration. Whether because of budget, convenience, or timing, many couples are choosing to skip the traditional Saturday wedding in favor of a Friday or Sunday "off-day" celebration.
Pick 'n Save
Having a Friday or Sunday wedding increases the odds of getting your first choice of band, caterer, or florist. Amy Herman, owner of wedding/event rental company Vintage Charlotte, says Saturdays always book up first. "Some vendors also offer discounts and better package deals if you book on a day other than a Saturday, because this way they can serve more than one wedding in a weekend," Herman says. As a recent bride, Herman adds that she chose to get married on a Saturday to accommodate guests who were traveling from out of town. "However, we were also unable to book the photographer of our choice because he was already booked."
In Jewish culture, Tuesday is considered a lucky day for weddings. Saturday ceremonies, meanwhile, are less popular. "One big pro for us that had nothing to do with money was that being Jewish, we are supposed to wait until Shabbat is over [when there are at least three stars in the sky] to begin a Saturday wedding," says Rich Korn, a groom-to-be and client of Soiree Charlotte. "Getting married on Sunday eliminates this issue."
Friday Night Done Right
A Friday wedding on a budget doesn't mean you have to cut your weekend short or skimp on the details. "We've had clients that just wanted a small wedding guest count but wanted to blow it out of the water and make it amazing for those few people," says Heather Bryson of Carolina Wedding Design. The bride and groom had an elaborate Friday-evening wedding followed by a relaxed cookout on Saturday with tons of their friends, who all went out dancing afterward. "Everyone was on their own tab, as you normally would be on a Saturday night out with friends, so these clients got two full days to spend with friends and family."
Sunday Best
Holiday weekends have a built-in extra day that gives guests a break when it comes to missing work. Monday bank holidays make for great Sunday weddings—guests won't have to take time off work if they plan to arrive Saturday and leave Monday. If you choose a popular weekend for travel or family gatherings, such as Labor Day, be sure you get the word out with a save-the-date as early as possible.
Considerations
If you're planning a Friday wedding, Bryson warns: "Make sure your space doesn't have a lot of business or weekday foot traffic. Some venues are quieter on the weekends, allowing for a more appropriate wedding atmosphere compared to those that are very corporate."
Rehearsal times can be tricky. For Friday weddings, you'll likely need the morning of or night before the wedding for a rehearsal and other pre-wedding events.
This can pose a scheduling challenge for bridal party members who may have to arrive as early as Thursday. Sunday weddings have to compete with Saturday weddings booked at the same venue, making it sometimes difficult to hold a rehearsal the day before. And while a Sunday wedding may be less costly, it invites the expense of a Saturday rehearsal dinner.
If your wedding is on a Saturday, you'll likely please more guests, but you may also spend more money on vendors or have to make some concessions to stay within your budget. Fridays and Sundays typically offer more bang for your buck, but logistics can be trickier when it comes to travel and timing. It all comes down to what the most important factors are to you—beyond that person who will be gazing into your eyes from across the aisle.