Non-Traditional Honeymoon Options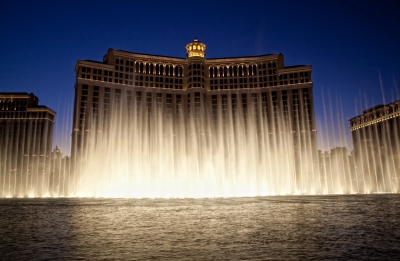 Most couples have one idea of what a honeymoon should be: a week-long trip to paradise, feeling like king and queen of your own private Caribbean island. You can have breakfast in bed, champagne and strawberries for dessert, your own private butler, and access to the beach right outside your door. No need to leave your expensive bungalow… anything you could possibly ask for is at your disposal. You and your honey are pampered and spoiled for seven days and six nights.
But what if you or your hubby can't get a week off of work? Or what if you are spending so much money on your wedding that you need to budget when it comes to the honeymoon? What if you just want to be different than everyone else, and go on a unique trip with your new spouse? All of these are great reasons to go on a non-traditional honeymoon. Consider these five honeymoon alternatives from She Knows Weddings for your first trip as husband and wife:
Mini-moon
This is a great option for the couple who can't get more than a few days off work or who are giving their wallets a break. Take a few days to relax a little closer to home rather than flying halfway across the world. For brides living in the Queen City, your options are endless: a cozy cottage in the Blue Ridge Mountains, a luxurious hotel in Atlanta with plenty to see and do, or even a bed and breakfast at the Outer Banks. Each is just a few hours away but will still feel like you are honeymooning with your beau.
A Trip Outdoors
This might sound crazy, but spending some alone time out in the woods can be very romantic. In fact, I know of a couple who hiked the whole Appalachian Trail for their honeymoon. If you're not up for the whole AT but still love the outdoors, a camping trip or shorter hiking trail is worth considering. The beds in a tent might not be as comfy as the Hilton, but what does that matter when you are with the man you love?
Service
One great alternative to the typical honeymoon in paradise is to allow others to be the focus of your trip. Of course you should have plenty of alone time, but you can spend time during the days serving the community you are visiting. Visit Hands Up Holidays, a company that offers luxury trips with plenty of volunteer opportunities, and make a difference while you are traveling.
NYC Getaway
Some might think that honeymooning in New York City is odd, especially because it is the complete opposite of a quiet beachfront condo in the Caribbean. But I say that's the very reason you should do it! NYC has everything you could possibly imagine as far as entertainment, accommodations, dining, shopping, and even relaxation… picnicking in Central Park might be just what you and hubby need.
What Happens In Vegas…
Don't just thing of Las Vegas as a place to elope… think of it as the place to vacation after your big day! The most appealing thing about Vegas is that the culture is geared toward adults. You have awesome shows to go see, plenty of places to gamble, and ample hotels to choose from. What an exciting and unique place to spend your first week as a married couple.