Nordstrom Anniversary Sale Starts Today!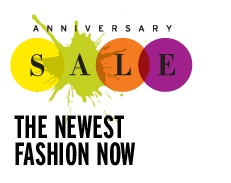 I would have blogged about this at 8 a.m. when I first logged on to start SHOPPING the Anniversary Sale, but quite honestly I am a bit annoyed that I even have to be at work today. Shouldn't this sale be a national holiday by now? If you get a day off work to score 40% off Frye boots and Michael Kors watches (behold) and $500 off Chloe bags (seriously, bury me with this thing) then when can you?
Why are you even wasting time reading this blog! Go shop! Do it for me. Do it for America. Do it for the fashion.