North Carolina: a Petri Dish for Art Pope and the Koch Brothers
The Tar Heel State is nothing less than a pilot project for the American far right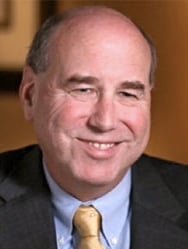 This weekend, Politico ran an important story that lays out why the right-wing takeover of North Carolina has ramifications far beyond the Tar Heel State. North Carolina is a pilot project for GOP dominance of state governments all over the nation — which, with a federal government crippled by one crisis after another, means effective control of the country.
It was fairly obvious early on that this was the plan. You could tell by the sheer volume and brazenness of the proposals, some of which — like the proposal to eliminate the state income tax — are radical even by Republican standards. But the Politico story is one of the first I've seen that not only rounds up all the craziness but places it in its proper context. Republicans are using North Carolina government to advance some of the most regressive policies the United States has seen in a century or more:
The hope, say conservatives, is to replicate their successes elsewhere.
"Getting dramatic economic change at the federal level is very difficult," said Tim Phillips, president of the Koch-backed Americans for Prosperity. "A few years ago, the idea we had was to create model states. North Carolina was a great opportunity to do that – more so than any other state in the region. If you could turn around a state like that, you could get real reform."
Since November, change has come quickly …
AFP wasn't the only outside group operating in North Carolina. Others include the Republican Governors Association, which is backed by the Kochs and Pope; Republican State Leadership Committee, which has received contributions from mega-donors such as Steve Wynn and Sheldon Adelson; and Real Jobs NC, which Pope co-founded, outspent left-leaning outside groups in North Carolina by more than a 2:1 margin, according to the Institute for Southern Studies.
Phillips declined to say how much money AFP, which isn't required to disclose its contributions and spending, spent in the state. "It was significant," Phillips said. "It was one of the states we were most active."
AFP recently announced it would spend $500,000 in North Carolina on efforts that focus on town hall meetings, mass-marketing and grassroots organizing to rally support for tax reform, which would include a reduction or elimination of personal and corporate income taxes.
"There will be more old conservative policy changes in North Carolina than in any other state this year," said Dallas Woodhouse, AFP's state director. "We have a lot of ground to make up. We have the right mix of state leaders and governor to pass some earth-shattering reform."
McCrory and Pope both declined requests for an interview. A spokesperson for the governor's office told POLITICO they were being "selective in what kinds of interviews [Pope] does."
Yeah, I'll bet. These are savvy bastards, and they understand above all that they're not accountable to the public. They're accountable to their donors and their rural base, who are so warped or enfeebled by decades of conservative talk radio and Fox News Channel they'll swallow economic policies that literally take food out of their children's mouths and, pardon the pun, ask for seconds.
This is genuinely frightening stuff. With the post-2010 gerrymandering, North Carolinians can look for several more years of this. People in the 11 other states with both Republican supermajorities and locks on their governors' offices — Texas, Tennessee, Florida and Washington among them — had better start organizing, quickly and well, to push back against this political blitzkrieg.
Clearly, North Carolina Democrats, the state's dominant party until a mere three years ago, have had no idea what's hit them. "I'll do anything for an hour with David Axelrod and for him to tell us what to do," state Senate Minority Leader Martin Nesbitt of Asheville, who's been a state legislator since 1979, says in the Politico story. Heaven help us.