North Carolina's Voter Fraud Ruse
Charges of widespread voter fraud in North Carolina are build on sand, and crumbling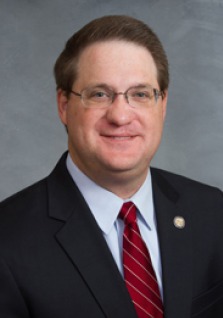 Early last month, North Carolinians encountered some shocking news (from the N&O):
North Carolina elections officials told state lawmakers Wednesday that they have identified hundreds, and potentially thousands, of voters who may have cast ballots in two states in the 2012 general election.
Republican legislators on an elections oversight committee quickly reacted, calling the number of possible voter fraud cases "shocking," "outrageous" and "proof positive" that fraud is occurring in North Carolina elections. They called on elections officials to investigate all possible fraud and refer potential criminal cases for prosecution. Double voting is a felony …
Specifically, the check found 765 voters whose first and last names, dates of birth and last four digits of their Social Security numbers matched exactly with a voter registered in another state and who voted in both states in 2012. The results also identified 35,750 voters with matching names and dates of birth who voted in North Carolina and another state that year.
Key word here is "possible." There's a universe of latitude in that word. And six weeks later, the allegations of rampant voter fraud—generated by a Kansas program run by a longtime GOP operative—are looking less and less believable.
Democracy North Carolina, the nonpartisan voter rights group, issued its own rejoinder yesterday, identifying four North Carolina legislators—two, Republican Rep. Charles Jeter and Democratic Rep. Rodney Moore, from Mecklenburg County—with duplicate registrations in other states: same first and last name and date of birth.
"I have a duplicate myself in Ohio—a Republican named Robert Hall with my date of birth who regularly votes—but that doesn't mean either one of us is committing fraud," said Bob Hall, the organization's executive director. "Before legislators get too carried away with their rhetoric, maybe it would help if they know they could be indicting themselves. The duplicate voters who legislative leaders and conservative bloggers are going crazy about include themselves, me, and maybe even you."
Something fishy
The point here is not to accuse the four lawmakers of voter fraud. (The other two: Republican Sen. Ronald Rabin of Harnett County and Democratic Rep. Duane Hall of Wake County.) It's to illustrate how matching names and birth dates are, in a nation of 146 million registered voters, not necessarily indicators of something fishy goin' on.
But what about that thing with the last four digits of the Social Security numbers? Surely the chances of that happening are slim to none, aren't they?
Well, that's what we have to find out. But going by other states' experience, the Interstate Voter Crosscheck Program generates a tremendous amount of heat and noise and very little documented, prosecutable voter fraud.
The Crosscheck Program started in 2005 under Kris Kobach, the secretary of state and former Republican Party chair in Kansas, who served a fellowship in the U.S. Attorney General's Office under President George W. Bush. It's expanded to 29 states—including, late last year, North Carolina, which had just passed its voter ID law despite no evidence of widespread voter fraud.
The program's methods are not exactly conclusive or rigorous. It simply compares a state's voter records against those of other participating states and flags potential duplicate entries—matches of names and dates of birth, for instance. Then they send the results back, and it's up to individual states' elections boards to investigate, determine whether double voting occurred, and if so refer the cases to local prosecutors.
Out of proportion
And once it gets to that level, participating states have discovered, at most, a handful of prosecutable cases. The Crosscheck Program flagged hundreds of cases in Ohio—which led to 20 cases referred to law enforcement and a grand total of six people charged. Last year, Colorado referred 17 cases to the district attorney in Boulder, who dismissed all of them. He added, "We don't need state officials sending us on wild goose chases for political reasons."
All the investigations so far have reached the same conclusion: The vast majority of suspected voter fraud cases are the product of error, not attempts to "steal" elections. Does the occasional dummkopf occasionally commit actual voter fraud? Sure. But the numbers are tiny, and the reaction—in the form of restrictive voting laws and GOP-pushed hysteria—is way out of proportion to the problem.
And think for a second—does it really make sense for hundreds, perhaps thousands, of people to cross state lines and risk committing a felony to double-vote? When most people can't be bothered to drive two blocks to cast local ballots, how likely are people who used to live and vote in St. Louis, and whose names haven't been purged yet, to organize caravans to Missouri?
Update: I heard back from SBOE spokesman Josh Lawson, who said the agency is still investigating the cases the Crosscheck flagged, trying to determine which (if any) are the product of fraud, error or identity theft. Lawson also provided the state-by-state breakdown of name-and-birthdate matches to North Carolina voters, which wasn't initially released.
Funny I randomly chose Missouri above as a hypothetical voter fraud partner, because it's one of two Crosscheck states with no matches:
Georgia: 3,527
Virginia: 3,114
Illinois: 2,821
Michigan: 2,815
Tennessee: 2,394
Indiana: 1,960
South Carolina: 1,906
Washington: 1,793
Ohio: 1,674
Kentucky: 1,651
Louisiana: 1,458
Massachusetts: 1,320
Arizona: 1,198
Pennsylvania: 1,194
Oklahoma: 1,078
Arkansas: 1,047
Colorado: 1,020
Iowa: 858
Kansas: 730
West Virginia: 619
Nevada: 539
Nebraska: 393
Idaho: 379
Alaska: 170
Mississippi: 72
South Dakota: 0
Missouri: 0
If you wanted to believe in the mass double-voting theory, you could look at the first two states and think, "Ah-ha! Georgia and Virginia! Only a few hours away! Voter fraud!" But that would require you to ignore the existence of such oddities as South Carolina having far fewer matches than Michigan and Illinois; and Washington having more than double West Virginia's.
So if you can detect a coherent pattern, congratulations. We won't know for sure until every case is checked out. That takes time, plenty for the Republican leaders in the legislature and national right-wing media to make noise about it. That can't be an accident.