Obama for America NC Hosting 'TweetUp' Saturday in Charlotte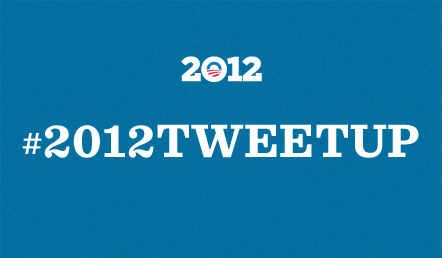 Obama for America NC, President Barack Obama's reelection campaign office for this state, is hosting a #2012TweetUp digital planning session this Saturday in Charlotte. The event takes place at 2 p.m. at Hair Klaudt Salon and Gallery, 1318 Central Ave., and is an opportunity to "learn the campaign's strategy for digital outreach and activism as we go into 2012," according to organizers.
If you've never participated in a tweetup, it's a way to connect with people on Twitter regarding a specific topic or cause. The hashtag for the event is #2012TweetUp, and even if you don't have a Twitter account yourself, you can follow along with the timeline Saturday to see what people are tweeting. While it's commonly believed that social media purveyors tend to be young, studies have shown the average age increasing as more people are finding it a necessity. The average age of Twitter users is now 39, up by at least five years since Obama last campaigned for presidency.
North Carolina will be a swing state once again during the 2012 election. Obama won the state in 2008, marking the first time a Democratic presidential candidate won here since Jimmy Carter in 1976. But it was a narrow victory for Obama, topping John McCain by just 0.33 percent (a difference of little more than 14,000 votes out of more than 4 million cast). North Carolina was the second-closest race out of the fifty states, second only to McCain's 0.13 percent edge in Missouri.
So, needless to say, the on-the-ground campaign, which is largely credited for Obama's victory in 2008, will be instrumental again this go-round. It'll be interesting to see what kind of turnout and support the campaign's events and outreach receive in Charlotte over the coming year with the spark created by the Democratic National Convention planning.
Click here if you'd like to register to attend Saturday's tweetup.