Obituary: Thunder Road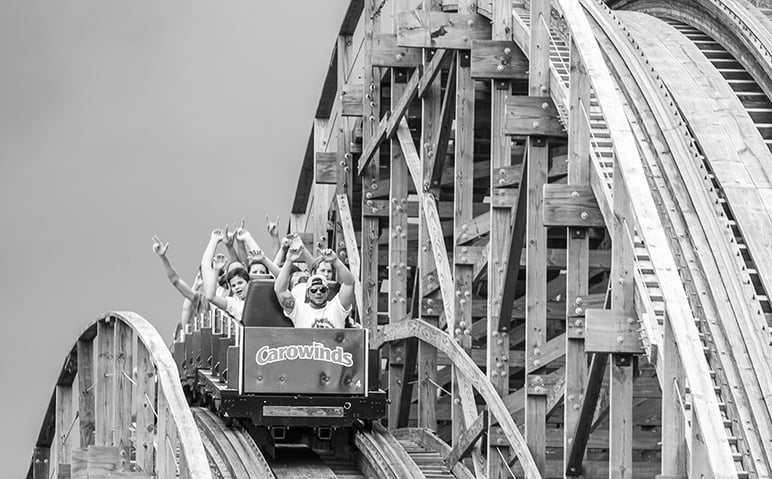 [Embargoed until Sunday, July 26. Updated 7/26 to correct age.]
Thunder Road, 39, of Charlotte, N.C., died Sunday, July 26, at his home on the North Carolina-South Carolina border in Carowinds.
Road was born April 3, 1976 to parents Philadelphia Toboggan Company, of Lansdale, Pa. Named for the 1958 crime film, Road's birth was an event for the citizens of Charlotte. His arrival saw a ceremony, attended by NASCAR drivers David Pearson and Bobby Allison. Upon Road's birth, the Charlotte Observer wrote, "Thunder Road put Carowinds back on the right track."
Road is survived by siblings Intimidator, Vortex, and Nighthawk, all of Carowinds, and Fury 325, WindSeeker, and Carolina Goldrusher, all of Carowinds. Road was preceded in death by siblings Whirling Dervish, Carowinds Monorail, and Carolina Sternwheeler.
During his final days, leading up to Sunday, July 26, Thunder Road was visited by hundreds. Each took a minute or two with Road, revisiting past memories and adventures. For others, confronting the ride was too difficult just before he left us. Instead, they stood below and waited for family members, staring up in awe one last time.
This photo, shot by Logan Cyrus, originally appeared in our 50 Things Every Charlottean Should Do feature.