Observer Owner McClatchy Offers Early Retirement to 450 Employees
It's a grim time to work in media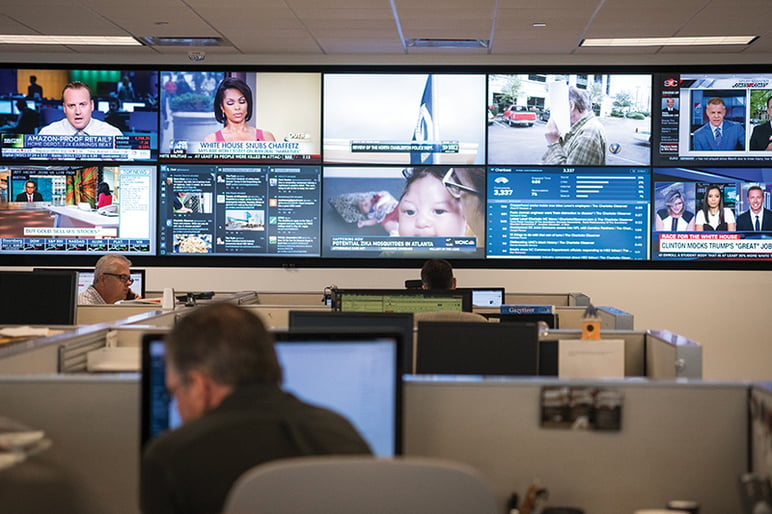 McClatchy, the company that owns The Charlotte Observer and 28 other newspapers—including seven in the Carolinas—told its roughly 5,000 employees via email Friday that the company was offering voluntary early retirement packages to 450 of them, nearly 10 percent of its workforce.
"We've taken this action with intention, deliberation and respect for the contributions these colleagues have made to our company," company President and CEO Craig Forman wrote. "It is important to us that they are empowered to decide the next steps on their career paths." Forman—who received an estimated $2.4 million in total compensation in 2017, according to U.S. Securities and Exchange Commission filings—added that the early retirement offer is a "one-time opportunity" that will expire February 19.
It's unclear how many positions will be cut from the already sparse staff at the Observer or the other McClatchy papers in the Carolinas, including The News & Observer in Raleigh, The Herald Sun in Durham, and The State in Columbia. Forman did not mention what the company's next step would be if fewer than 450 employees accepted early retirement.
It's a particularly grim time to work in media. For more than a decade, publications throughout the country have suffered through declines in revenue and staff as digital advertising platforms have siphoned away the money that once kept traditional media afloat. McClatchy sold the Observer building, which once occupied a square block at East Stonewall and South Tryon streets, in 2016 to make way for a mixed-use office tower still under construction. The Observer moved its operations three blocks down Stonewall to the NASCAR Hall of Fame office building.
But the last two weeks have been especially devastating for the news business, especially the multimedia companies constructed around newspapers, once the cornerstone of American media. Gannett, once the largest and most financially successful newspaper chain, announced it was laying off 400 employees. Even the companies presumed to be leading the industry's transition into the digital market are shedding jobs: BuzzFeed is letting go off 15 percent of its workforce, about 200 jobs, and Vice on Friday announced it was laying off 10 percent of its employees.
In his email, Forman cast the company's decision as a concession to the realities of the digital market. "I can say—with conviction—that functional organizations tend to be more agile, more efficient and more flexible," he wrote. "They provide a crisper focus on our customer needs and opportunities."
This story has been updated.