Oh, Nevermind
Chop Shop hosts a free midnight tribute to Nirvana's grunge classic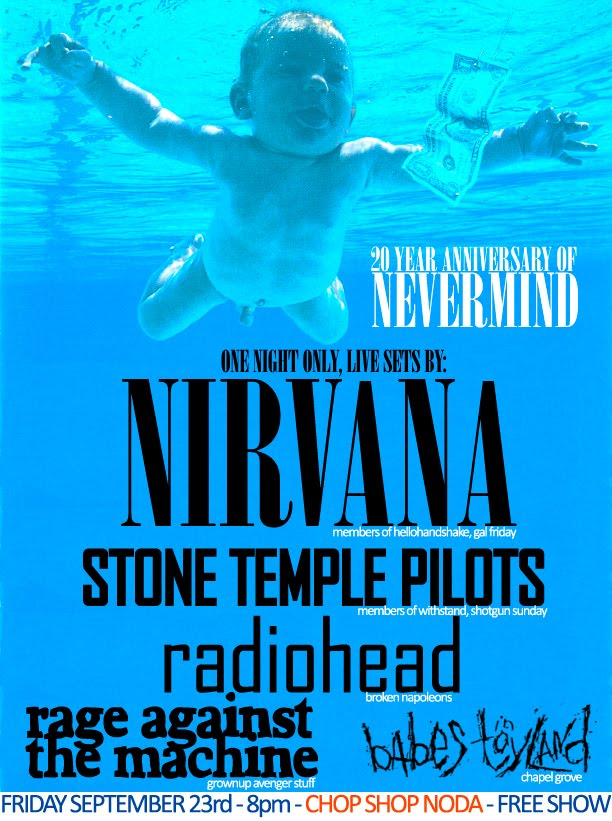 Get out your flannel. Or, just come as you are.
Chop Shop NoDa is hosting a midnight tribute to Nirvana's Nevermind on Friday, Sept 23. It's hard to believe it's been 20 years since the album was released.
Several Charlotte bands will play a free (you read that right; it's free) show as they cover songs by a few of the iconic bands from the 1990s. The night will end with a 22-song set of Nirvana songs.
Sounds like nirvana for grunge fans. I'll bet the place will smell like teen spirit. www.chopshopnoda.com