On Domestic Violence, Handguns, and Priorities
Increased access to handguns as domestic violence problems go unsolved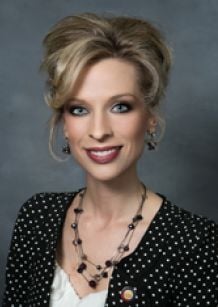 Mecklenburg County commissioners heard a report Tuesday from the county Domestic Violence Advisory Board, which noted that 2014 was a better year than most—domestic violence murders flatlined at four, and services increased for affected young people—but outlined a series of continuing problems. Shelters are over capacity. No magistrate serves the northern part of the county, making it hard for some victims to make the trek to Charlotte. These are longstanding issues, Commissioners Chairman Trevor Fuller said. No one's doing anything about them.
But there's another issue lawmakers in Raleigh are attending to, and forcefully. From WRAL:
A sweeping firearms bill that passed the House Rules Committee on Wednesday morning would narrow the number of gun sales for which a background check is conducted …
Although the bill touches on many different parts of the state's firearm laws, its headline feature is ending North Carolina's system of permits for pistol purchases issued by local sheriffs.
That provision faces opposition from Republican Gov. Pat McCrory, who sent a legislative liaison to the committee Wednesday to deliver the message that the governor won't support the bill in its current form. Sheriffs across the state have also expressed opposition to the measure.
"I'm for anything that makes things simple, but I'm also for keeping it safe," said Wake County Sheriff Donnie Harrison.
The bill's author is, coincidentally, a Mecklenburg County woman who doesn't understand her own bill:
House Bill 562 "in no ways attempts to remove background checks for people looking to obtain handguns," said Rep. Jacqueline Schaffer, R-Mecklenburg, the bill's primary sponsor.
That's not quite right.
Starting in 2018, federally licensed dealers would no longer be required to ask for a pistol purchase permit. Rather, they would be able to run a NICS check. In 2021, North Carolina's pistol purchase permit would expire altogether. That means private sales that currently require a pistol purchase permit would not require any sort of background check.
Schaffer and advocates for the bill says NICS does as good of a job as sheriffs do, but Harrison said that's not so. For example, he said, NICS looks only at convictions rather than pending cases, and its mental health background is incomplete.
"NICS is just not set up to do the job that sheriffs do," Harrison said.
I'll leave you to draw the obvious conclusion about priorities.