On the Line with Tamu Curtis, Founder of Liberate Your Palate
The buzz around her cocktail classes and mobile catering company is growing, and she's just getting started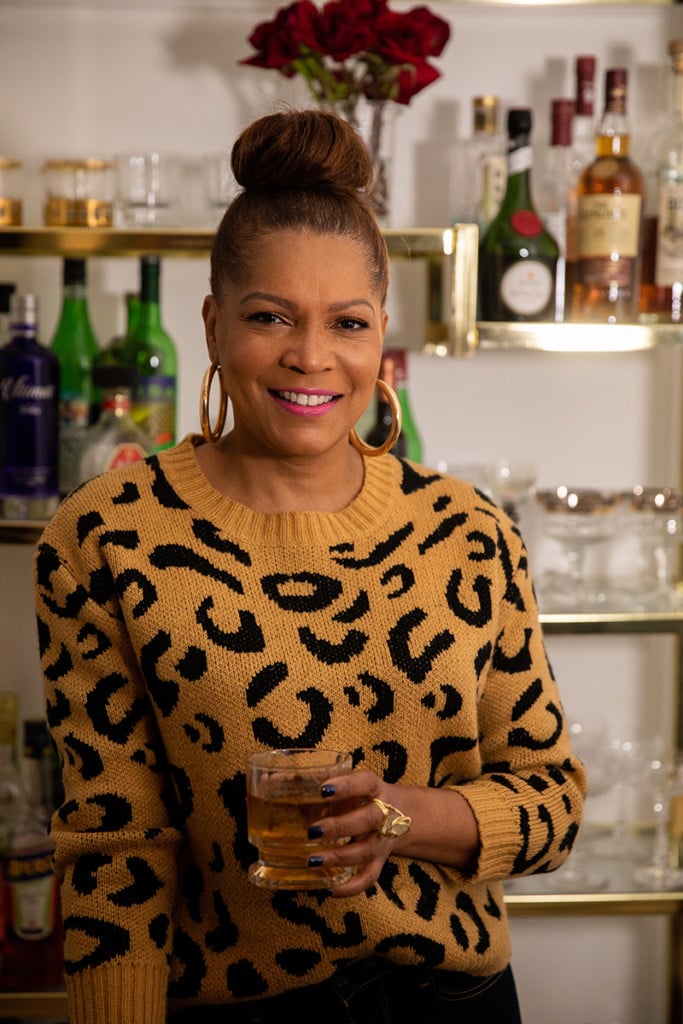 You may know her from: Her cocktail classes at Sweet Spot Studio
Age: Age doesn't matter unless you are wine or cheese
Relationship status: Single mother to my kitty, Lola Falana​
Hometown: Oakland, California
Lives in: Barclay Downs
Favorite sports team: Golden State Warriors. What's better than having Charlotte's own Steph Curry playing for my home team?
Currently reading: I always have the newest issue of Imbibe, Entrepreneur, and Food & Wine at my fingertips
What's the most surprising thing about you?
I have a BA in political science from UCLA, and I started my career as a bookkeeper and later on became a controller working in the entertainment industry in Los Angeles.
What inspired you to launch Liberate Your Palate?
I started the cocktail classes in order to bring people together with a common interest, and from there, it's only natural that people will bond and have a good time together, learning how to make cocktails. I want people to be able to replicate the techniques they learn in our classes and up their cocktail and dinner parties at home, because it's not really a party unless there are cocktails.
How would you describe your approach to crafting cocktails?
I find myself starting from the classics and modifying the cocktail from there. A really well-made classic cocktail with the proper garnish and glassware is hard to beat. From there, you can switch out the base spirit or add an additional spirit. I like to play with the basic ratios of a cocktail and interchange them with other ingredients. I also tend to use ingredients that are easily accessible. There's nothing worse than wanting to make a cocktail and finding out that products you need aren't available at your local market or liquor store.
What single ingredient do you always have on hand?
Cane sugar.
What's the most unexpected ingredient in your arsenal?
I recently started using Oleo-Saccharum in my punches, and it adds a really elegant citrus flavor and aroma. Oleo-Saccharum is essentially a citrus oil your make with sugar and citrus peels, primarily lemons and oranges.
Tell us about the creative process behind a new cocktail recipe.
I usually look to the season we're in, paying attention to what food products are in season, what's being served on the dinner table during that time of year, and I try to incorporate those flavor profiles and ingredients into the cocktail. I really find inspiration anywhere.
Can you give an example?
I recently had an idea for cocktails inspired by iconic performers. Think Grace Jones, Billy Idol, Dorothy Dandridge. If these people were cocktails, how would they taste, what would the garnish look like … I think that would be a lot of fun to do.
What drink trends are you watching?
I would say improving low ABV (alcohol by volume) drink options and sophisticated mocktails.
Can you share some pointers for entertaining with cocktails?
I tend to make cocktails that use four to five ingredients. Five is really the max I would ever use in a cocktail. When you're entertaining at home, no one wants to be stuck being the bartender all night long and not be able to enjoy their guests. Making cocktail recipes that can be prepped ahead of time and easily served is really my approach. Quick, fresh, easy, and sophisticated.
This interview has been edited for clarity and length.