On the Web: Thanks For Everything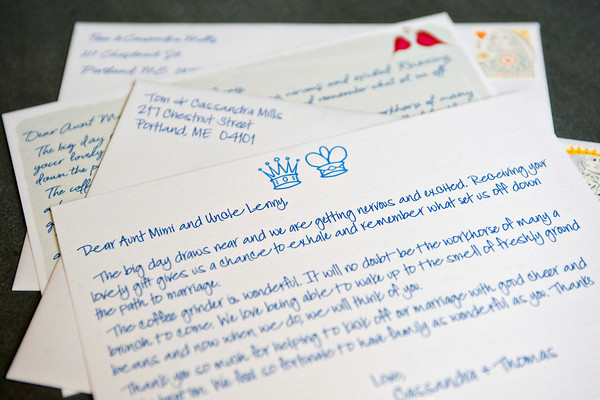 It's not so much about actually writing the thank you notes that is such a drag, it's just the overwhelming thought of how long it will take you to do them that takes all of the fun out of it. Enter Thanksforeverything.net into you web browser and relax, because this site was designed just for writing (they can even send them, too!) thank you notes for almost every occasion.
For $5.50 each, you get the note (already written), the envelope, and the stamp so all you do is drop it in the mailbox. Want to attach your own stamps (mailing overseas, perhaps?)? You'll get the notes and envelope for $4.95 each. Or, for only $3.50, they compose the note, email you the text, and it's up to you to get your sweetie to sit down with you one night and write them all out. (Easier said than done, I'm sure.)
They use handwritten type fonts so that each note looks handwritten and real and personalize and tailor it to your event, occasion, and gift. Even for someone who LOVES to write handwritten thank you notes, this site definitely got my attention.
Would you use a service like this?